Aqua Foundation

Aqua Foundation- Serving Earth & Humanity by implementing intense philosophy of Love All, Feed All, Serve All. Aqua Foundation is a Non-Governmental Organization. It was founded in year 1998. The founding member and existing members of organization are committed to bring positive change in society and are contributing selflessly to various environmental and humanitarian causes.

The activities of Aqua Foundation include knowledge creation, information dissemination, research and education. The organization works through a diverse range of tools and techniques like' conferences, seminars, training programs, on-line learning, capacity building, community projects, school activities etc., with prime focus on Sustainability of Humanity and Environment.

The ever balanced, ever harmonized cycles & arrangements of nature have been greatly challenged and disturbed by humans in last century, which in turn pose a threat to their own survival. The organization has intensified its efforts and actions to reverse these damages and work towards a sustainable living, in oneness with fellow humans, other living beings, plants and nature. The ultimate goal of the organization is to ensure man & nature's long-term future.

Please visit www.aquafoundation.in for more information.
Futuristic Cities

Foundation for Futuristic Cities (FFC) is a Hyderabad based Smart Cities Think Tank with a vision "Vibrant Cities for a Vibrant India" that enjoys International mindshare as the harbingers of New Age Thinking. They demonstrated that INNOVATION AND CO-CREATION are indeed the key ingredients of smart development through their flagship initiatives, "SCULPT your CITY™, CORPORATES for CITIES™ and STOC™ (State of Cities). Recently, under the theme "SURGE" – SMART URBANIZATION Reinventing Growth with Equity, they have conceptualized frameworks on SMART Procurement, SMART Partnerships and SMART INCLUSION.

Please visit www.futurecities.org for more information.
IPCA


Please visit www.ipcaworld.co.in for more information.
School of Planning and Architecture (SPA), Delhi

The School of Planning and Architecture (SPA), Delhi, an institution of global stature, has been providing cutting edge planning, architecture and design solutions, and consultancy and research environments for the growing Indian economy. Recognizing SPA's national and international eminence, Government of India conferred the Deemed to be University status on the School in 1979. This enabled the School to broaden and deepen its academic horizons by introducing new academic programmes, and by promoting critical research and consultancy activities.

Please visit www.spa.ac.in for more information.
The Cyber Cafe Association of India (CCAOI)

CCAOI is a not for profit body representing the ecosystem of Internet in India comprising of access providers (ISPs, Cybercafes/CSC's/ BWA providers); Content and Security Providers, end consumers and new internet users.

CCAOI is responsible for bringing to the forefront and voicing the woes of all stakeholders, at the required forums thereby, protecting their interest and helping them establish and sustain a world class infrastructure, which in turn would facilitate affordable internet services to the citizens. To achieve this, CCAOI interacts and works closely with the Government, the Regulators, Police, Policy Makers and major Industry Chambers.

The platform is also facilitating services for the community like Internet Learning in Vernacular language, Free Legal Support, Free Business Guidance to Cyber Cafes, Free vernacular software in 22 Indian languages and would be shortly launching free cafe management ,surveillance system apart from Value Added Services for Cybercafes.

Please visit www.ccaoi.in for more information.
Indian Biogas Association

The Indian Biogas Association (IBA) is the first nationwide and professional biogas association for operators, manufacturers and planners of biogas plants, and representatives from public policy, science and research in India. The association was established in 2011 and revamped in 2015 to promote a greener future through biogas. The motto of the association is propagating biogas in a sustainable way. The Indian Biogas Association has members from the different biogas related fields to promote biogas in the government, industry and science. DSM, Netzsch, Vogelsang, Kirloskar, Emerson, Arka BRENStech and SS Gas Lab Asia are examples of industry members.

Apart from industry, many individuals from academia, government and non-government organisations also contribute regularly to the biogas vision of India set forth by the Association. The main objects to be pursued by the Indian Biogas Association are promotion of technical developments, to provide training for research and development growth and evaluation and communication of research findings and practical experiences from the field of biogas technology for the benefit of the public and the environment. IBA is also involved in issuing publications along with exchanges of experience through participation and implementation of exhibitions, conferences and other events. The association received the Global Green Award 2014 for its holistic contribution in saving our planet.

Please visit www.biogas-india.com for more information.
APAC CIO

Published in Silicon Valley, APAC CIO Outlook magazine connects the Enterprise IT Community in Asia Pacific Countries. It gives a platform where CIO and other technology decision makers come together to share thought leadership across industries along with their visions and talk about the ongoing and upcoming technology trends. This Knowledge platform brings together CIO,CXO's and other technology decision makers to deliberate over critical market challenges and the current technology trends across industries.

Please visit www.apacciooutlook.com for more information.
Asian NGO

We are Asia's first and only dedicated publication for nonprofits, civil society, and socially-focused and responsible businesses. The 80-page print magazine features a wide range of news, trends, insights and best practices from some of the most influential minds the development sector. AsianNGO aims to inspire a new generation of development professionals through informative and timeless features that cut across themes and geographies. We reach 50,000 institutions/ individuals and this number is rapidly growing.

Please visit www.asianngo.org for more information.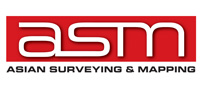 Asian Surveying & Mapping

Asian Surveying & Mapping (ASM) reports on surveying, positioning, GIS and remote sensing in Asia and the Pacific region. ASM is a weekly email newsletter and a news website.

Please visit www.asmmag.com for more information.
Asia Pacific Newswire


Please visit www.asiapacificnewswire.com for more information.
Automation Connect

AutomationConnect is India first End to End B2B Portal exclusively for Industrial Automation conceived and headed by an industrial automation veteran and pioneer.The portal is the Automation Exchange Platform for industrial automation ecosystem comprising of Automation end users(manufacturing industries), Automation vendors, OEMs, System Integrators, Consultants, Automation Technology experts, Automation students and many more who are related to automation. AutomationConnect are Online Media partners to leading event organizers and Online Media publishers to PR firms, consultants,Automation association bodies.

Please visit www.automationconnect.com for more information.
Berg Insight

Berg Insight is a dedicated M2M/IoT market research firm based in Sweden. We have been specialising in all major M2M/IoT verticals such as fleet management, car telematics, smart metering, smart homes, mHealth and industrial M2M since 2004. Our vision is to be the most valuable source of intelligence for our customers. Berg Insight offers numerous market reports, detailed market forecast databases and advisory services. We provide custom research tailored to your requirements including focussed research papers, business case analysis, go-to-market strategies and bespoke market forecasting. We have provided analytical services to 750 clients in 69 countries on six continents to date. Our customers range from many of the world's largest mobile operators, IT companies and telecom vendors, to venture capitalists, technology start-ups and specialist consultants.

Please visit www.berginsight.com for more information.
Business Age


Please visit www.businessage.in for more information.
Business and Finance


Please visit www.businessandfinance.in for more information.
Business Headlines

Business Headlines was started in 2015 as an online publishing website for press releases. It serves as a platform for various PR/Business brands for sharing news and information on a variety of business categories. The website, because of the uniqueness of the name, has made its presence felt in the online circuit and is seen as a potential domain for the promotion and publicizing of business brands via the medium of press releases. Business news developments from across the world are regularly shared.

Please visit www.businessheadlines.in for more information.
Business PR


Please visit www.businesspr.in for more information.
Business24 TV

Business24 TV is the first and the only one Azerbaijan online TV channel talking about and on behalf of a real business. Authors and anchors speaking on air are the top companies' CEOs, bank presidents, prominent industrialists and successful businessmen. Guests share the business organization best practicies, discuss the management issues and everyday challenges of the entrepreneurship.

Filling the channel has three main themes: business, sports, entertainment. Business 24 TV is one of the leading film and video production companies in Azerbaijan, we have been offering full production services for documentaries, TV commercials, corporate films, television, short and feature films since 2007. Our company also gives high end services for video production, sound design, 3d animation, compositing and visual effects, as well as a wide, top and full range choice of rental hire equipment suitable for International productions. With our high technical and creative skills, good and lasting tradition, and our highly qualified International personnel, we are able to provide creative and innovative, flexible and affordable services, we work to find the best technical solutions, as well as to create reliable and long lasting worldwide partnership.

Please visit www.business24.tv for more information.
Cleantech Business News

Cleantech Business News is a real innovator in the resource sector. Our publication provides a key source of information for businesses, investors and R&D departments active in the climate change and renewable energy sector. Our mission is to inform and connect sustainable businesses in order to facilitate innovation and promote sustainable business opportunities. We achieve this by connecting investors, innovators, business leaders, deal-makers and industry influencers via essential news, newsletters, editorials and advertorials.

We hold a passionate belief that the only viable way to create a greener planet is to invest in it. Our publication provides a platform for a range of green technologies and business sectors across the UK and Europe.

Please visit www.cleantechbusinessnews.co.uk for more information.
Corporate Headlines

Corporate Headlines (www.corporateheadlines.in) is an online resource dedicated to the corporate sector for disseminating news, information and updates about the corporate brands via the mode of online press releases. Press Releases play a significant role in providing publicity which is valuable for online visibility of businesses. Business companies, from small-size to large-scale businesses, could see their press releases and multimedia content published on Corporate Headlines, the information which would reach to the online visitors in the World Wide Web.

Please visit www.corporateheadlines.in for more information.
Developing Telecoms

Developing Telecoms is the web portal for mobile and telecoms in emerging markets worldwide. We keep visitors up-to-date with opportunities, technologies, products and services that are transforming communications and empowering communities. Our influential audience covers the decision making chain from ministers and c-level executives to senior technical, marketing and operational managers, researchers, advisers, consultants and integrators. With 16,000 monthly visitors and 26,000 weekly newsletter subscribers Developing Telecoms is the most widely referenced and trusted global information source about telecoms in emerging markets used by operators, service providers, governments and large enterprises throughout Africa, Asia, Central and Eastern Europe, Latin America and the Middle East.

Please visit www.developingtelecoms.com for more information.
Digisilkroad

The international "Digisilkroad" is a commercial website which creates a bridge between international trade fairs and business. The website does its best to set the foundation for an organization which brings genuine trade and commerce through secure and straightforward routes for manufacturers, trader and holding companies.

Please visit www.digisilkroad.com for more information.
Eurasia Observer

Eurasia Observer covers international business news from Europe and Asia. Wide range of news stories from different business categories viz. Automotive Industry, Business Technology, General Business Overview, Consumer Technology, Manufacturing Sector, Telecommunications, Financial Services and Investments, Economic Trends, Retail, Media, Travel and Tourism are coverede. All press releases are presently in English Language.

Please visit www.eurasiaobserver.com for more information.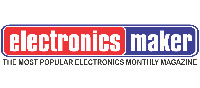 Electronics Maker

Electronics Maker (EM) is a monthly magazine in the field of electronics published by EM Media LLP since 1996 under the license of RNI, Ministry of Information & Broadcasting. It is one of the most dynamic and vibrant monthly electronics magazine of post liberalization era. At present it has readership in the range of over half million per month, which is growing at a very rapid rate of 10%- 20% per annum. EM features articles/reviews by the eminent experts/professionals on the modern and core issues related to electronics circuits/design engineering, innovation-centric novel electronics projects for youths and R&D professionals, information systems development and management issues, policy issues of government pertaining to electronics industry, environmentally appropriate technologies in the frontier areas of electronics & IT.

Please visit www.electronicsmaker.com for more information.

Enincon

Enincon llp is a leading provider of research, analytics and advisory services in the energy and infrastructure space to different stakeholders across the globe. enincon blends extensive knowledge of all aspects of the energy and infrastructure industry to provide unmatched analytical insights, innovative strategies, and measurable value creation for our clients.

Please visit www.enincon.com for more information.
Eurasia Wire


Please visit www.eurasiawire.com for more information.
Feeds Floor

FeedsFloor is a digital EXPO platform, which does media partnerships with exhibitions all over the world. At FeedsFloor, you can discover exhibitions locally and internationally and discover and chat with exhibiting companies during LIVE EXPOs.

Please visit www.feedsfloor.com for more information.
Future Cities Show

The second edition of the Future Cities Show 2018 is set to take place from the 9th to the 11th of April 2018 in Dubai, United Arab Emirates. The Show will highlight the latest and the most innovative technologies which are set to change the Future.

This show is based on the 17 Sustainable Development Goals which were set by the United Nations and was adopted by 193 countries in September 2015. The Show also incorporates the 10X Dubai directives which were set by His Highness Sheikh Mohammed bin Rashid Al Maktoum, UAE Vice President, Prime Minister and Ruler of Dubai. This is a radical program that seeks to establish "X Labs" in every government entity and position Dubai 10 years ahead of the rest of the World.

The Future Cities Show is going to be a great platform for local and international institutions from various industries to showcase their latest technologies which are going to redefine the way we live. The show will focus on 3 pillars which are Sustainability, Innovation and Happiness.

Please visit www.futurecitiesshow.com for more information.
In AWE

In AWE is an online Magazine on Green Initiatives, launched on Earth Day, 22nd April 2014. It covers a wide range of subjects from Green Buidings, Technology, Green Products, CSR Activities, Environment Practices, Events, Conferences, Seminars, Profiles, Art and Organic, Smart Cities etc. It bridges the gap of information between the macro and micro, spreading knowledge and information of everything about Sustainability , Environment, and Energy Effeciency, beyond Metropolitans to Tier1 and Tier2 Cities. It has a wide range of resource content such as Presentation papers, Case studies, Practices being followed by the Companies for easy reference for everyone from students, practising architects,engineers , builders to retailers.

Please visit www.inawe.in for more information.
Infraline

Infraline Energy is India's premier independent provider of information, research and consulting services to energy and infrastructure sector professionals for more than 15 years. The focus areas are Power, Coal, Oil & Gas, Renewable Energy and Roads. Over 600+ organizations across public and private sector have subscribed to our online services of Knowledgebases. We have always focussed up on matching up to our client needs by providing quality information. The products and services portfolio comprises of Knowledgebases, Research and Consulting, Books and Publications, Events, Sector Reviews and Newsletters and InfralinePlus Magazine.

Infraline's success rests on its reservoir of deep domain knowledge and industry experienced resources. Over the years, the organization has ensured that it adheres to strict global standards, compliances and customer centric process.

Please visit www.infraline.com for more information.
IoT Global Network

The IoT Global Network is a new platform for the IoT community to connect and network with industry experts. Featuring a definitive database of over 600 IoT companies and hundreds of products, the IoT Global Network also offers a rich source of regulatory information, market news and expert blogs. The IoT Global Network is a dedicated resource for every IoT professional.

Please visit www.iotglobalnetwork.com for more information.
IoT Now - How to run an IoT enabled business.

With exclusive analyst reports and specialist journalists, IoT Now is the leading global brand covering the Internet of Things, machine-to-machine communications (M2M), embedded devices and connected consumer devices. Delivering webcasts, bi-monthly magazines, white-papers, daily news and expert opinion pieces, IoT Now focuses on the deployment of these technologies across the enterprise, automotive, logistics, healthcare, utilities, travel, security and smart city verticals.

Please visit www.iot-now.com for more information.
m2m2iotpaper

Inaugurated in April 2013, www.m2mpaper.com is a world-class news and resource portal of the latest machine-to-machine (m2m) and Internet of things (iot) information. m2mpaper.com is an initiative in the domain of machine-to-machine (m2m) technologies and Internet of things (iot) and its applications on key Industry verticals namely, automotive, automation, electronics, healthcare, oil & gas, security, supply chain, telecom, transportation, telematics and utilities. m2mpaper.com has a very high quality collection of resources and references such as: articles, case studies, white papers, videos, and interviews from across verticals of the machine-to-machine (m2m) and Internet of things (iot) eco-system and value chain.

Please visit www.m2m2iotpaper.com for more information.
oneM2M

oneM2M is the global standards initiative that covers requirements, architecture, API specifications, security solutions and interoperability for Machine-to-Machine and IoT technologies. oneM2M was formed in 2012 and consists of eight of the world's preeminent standards development organizations: ARIB (Japan), ATIS (U.S.), CCSA (China), ETSI (Europe), TIA (U.S.), TSDSI (India), TTA (Korea), and TTC (Japan), together with five industry fora or consortia (Broadband Forum, CEN, CENELEC, GlobalPlatform, OMA) and over 200 member organizations. oneM2M specifications provide a framework to support applications and services such as the smart grid, connected car, home automation, public safety, and health. oneM2M actively encourages industry associations and forums with specific application requirements to participate in oneM2M, in order to ensure that the solutions developed support their specific needs.

Please visit www.onem2m.org for more information.
Project Cargo Network

Project Cargo Network (PCN) is an ISO 9001 and ISO 14001 certified organisation established to provide a networking platform for the world's top project cargo specialists. Our Members handle the transportation of oversized and heavy items or shipments that consist of complex components that must be disassembled, shipped and then re-assembled. They offer project cargo management for engineering, procurement and construction companies servicing energy, mining, chemical, petrochemical, pipeline, infrastructure and other sectors. Our fast-growing organisation comprises of 220+ specialists in 105+ countries.

Please visit www.projectcargonetwork.com for more information.
Strategica

Strategica is an India based advisory firm specialising in cross border foreign direct investment, expansion, in-market strategy, business development, joint ventures and fundraising. Our advisors and partners have an intimate knowledge of global commerce and cross-cultural business relationships. Strategica has developed market growth strategies and Board level strategy development for companies in Europe and India who are expanding their global operations. We advise a number of startups, SME's and large business' in India, Europe and Asia with their global expansion.

Please visit www.strategica.co.in for more information.
Sustainability Next
SustainabilityNext is India's leading E-magazine that excites entrepreneurs, executives and students about the possibility of positively impacting people and planet through profits.

Please visit www.sustainabilitynext.in for more information.
Tender Tiger

We are World's Largest and #1 Tender Portal having vast 16 years of experience in providing Tenders Information Service and its solutions which includes upcoming Projects from govt & Private sectors, Tender Results, Liaison/JV/Sub Contracting Services. ETL (E-Procurement Technologies Ltd.) is Worlds # 1 & India's only ISO/IEC 27001 ISMS (Information Security Management System), ISO/IEC 9001 QMS (Quality Management System) and CMMi Level-3 company which ensures the Security of Information and Product, with all International Standards and is certified for end-to-end E-Procurement Solution Provider. It owns & manages www.TenderTiger.com. Our 1 Million+ Satisfied Subscribers are getting daily service from www.TenderTiger.com through E-mail Notification, Web access & TenderTiger Mobile App.

Please visit www.tendertiger.com for more information.
The Power Times

The Power Times provides information and news on power generation, transmission and distribution entities. There is in-depth coverage of projects, contracts and business news, to technological innovations and improvements, and to future market trends. We offer technology-focused e-newsletters, company search via online product and company directories. Other facilities include job postings, events calendar, interactive news commentary, blogging, social media connections, technology basics and much more.

Please visit www.thepowertimes.in for more information.
Urbana Update

Urban Update magazine aspires to play a special role — that of a primary, indispensable link among stakeholders connected to urban development, and reinforces the magazine's vision of evangelizing urban infrastructure, governance, culture and sustainability.

Please visit www.urbanupdate.in for more information.
Urban Vaastu


Please visit www.urbanvaastu.com for more information.
Winmax Forum

The WiMAX Forum is an industry-led, not-for-profit organization that certifies and promotes the compatibility and interoperability of broadband wireless products based upon IEEE Standard 802.16. The WiMAX Forum's primary goal is to accelerate the adoption, deployment and expansion of WiMAX, AeroMACS, and WiGRID technologies across the globe while facilitating roaming agreements, sharing best practices within our membership and certifying products. WiMAX Forum and WiGRID Certified® products are interoperable and support broadband fixed, nomadic, portable, and mobile services. The WiMAX Forum works closely with service providers and regulators to ensure that WiMAX Forum Certified systems meet customer and government requirements.

Please visit www.wimaxforum.org for more information.