All India Transporters Welfare Association (AITWA)



Please visit www.aitwa.org for more information.
Alliance for Rural Electrification

The Alliance for Rural Electrification (ARE) who represents the decentralised clean energy sector with members along the whole value chain, was founded in 2006 to act as a solution provider in order to advance access to clean energy and energy services in developing and emerging countries.

As Proud Partner of SEforALL, ARE collaborates with SEforALL through specifically tailored interventions which lie on the critical path as identified by the Global Tracking Framework (2017). ARE mobilises and unites all private sector players and partners who are passionate and committed to improve regional socio-economic development and quality of life of individuals with the provision of electricity.

Please visit www.ruralelec.org for more information.
American Water Works Association (AWWAIndia)

Established in 1881 at St. Louis, the American Water Works Association is the largest nonprofit, scientific and educational association dedicated to managing and treating water, the world's most important resource. With approximately 50,000 members, AWWA provides solutions to improve public health, protect the environment, strengthen the economy and enhance our quality of life. AWWAIndia is a community of the American Water Works Association (AWWA). AWWAIndia is the first international office outside of North America with which it brings its vision for the preservation, management and distribution of clean water throughout India.

Based in Mumbai, AWWAIndia, serves water and wastewater professionals throughout India. Membership in AWWAIndia provides professionals with access to the latest pertinent information from Indian water utilities, service providers, educators, and other members, as well as place you in the AWWAIndia community.

Please visit www.awwaindia.com for more information.
AREMA

AREMA is the international professional association for railway and transit engineering personnel that offers numerous seminars, educational opportunities and produces and publishes the standards and recommended practices for railway engineering infrastructure including track, structures and communications & signals. AREMA is comprised of over 6,700 members all working together to further the AREMA Mission - the development and advancement of both technical and practical knowledge and recommended practices pertaining to the design, construction and maintenance of railway infrastructure.

Please visit www.arema.org for more information.
Aqua Foundation

Aqua Foundation- Serving Earth & Humanity by implementing intense philosophy of Love All, Feed All, Serve All. Aqua Foundation is a Non-Governmental Organization. It was founded in year 1998. The founding member and existing members of organization are committed to bring positive change in society and are contributing selflessly to various environmental and humanitarian causes.

The activities of Aqua Foundation include knowledge creation, information dissemination, research and education. The organization works through a diverse range of tools and techniques like' conferences, seminars, training programs, on-line learning, capacity building, community projects, school activities etc., with prime focus on Sustainability of Humanity and Environment.

The ever balanced, ever harmonized cycles & arrangements of nature have been greatly challenged and disturbed by humans in last century, which in turn pose a threat to their own survival. The organization has intensified its efforts and actions to reverse these damages and work towards a sustainable living, in oneness with fellow humans, other living beings, plants and nature. The ultimate goal of the organization is to ensure man & nature's long-term future.

Please visit www.aquafoundation.in for more information.
Builders Association of India


Please visit www.baionline.in for more information.
Bus Operator Confederation of India

BOCI is a non-government, not-for-profit, Passenger transport industry-led and managed organization which plays a proactive role in India's development process. The organization will promote, encourage, co-ordinate, safe and secure passenger transport by coach and buses within India and its nearby countries. They are acting as interface between thought leaders and enhance efficiency, competitiveness and business opportunities for their members by providing range of specialized services and strategic global linkages. They are providing a platform for consensus building and networking on key issues amongst our members. The organization will bring in all State associations and Unions under one umbrella to achieve better coordination and confidence by establishing a system of Operator accreditation.

Please visit www.boci.org.in for more information.
Battery Rickshaw Welfare Association (BRWA)



Connected Vehicle Trade Association (CVTA)

The Connected Vehicle Trade Association (CVTA) is a non-profit business league established to facilitate the interaction, and advance the interests, of the entities involved in the vehicle communication environment. The Connected Vehicle Trade Association enables the collaboration of companies, organizations, and governmental bodies engaged in developing bidirectional vehicle communications. Membership is open to any corporation, public entities, standards and specification organizations and educational institutions.

Please visit www.connectedvehicle.org for more information.
Cyber Cafe Association of India (CCAOI)

CCAOI is a not for profit body representing the ecosystem of Internet in India comprising of access providers (ISPs, Cybercafes/CSC's/ BWA providers); Content and Security Providers, end consumers and new internet users.

CCAOI is responsible for bringing to the forefront and voicing the woes of all stakeholders, at the required forums thereby, protecting their interest and helping them establish and sustain a world class infrastructure, which in turn would facilitate affordable internet services to the citizens. To achieve this, CCAOI interacts and works closely with the Government, the Regulators, Police, Policy Makers and major Industry Chambers.

The platform is also facilitating services for the community like Internet Learning in Vernacular language, Free Legal Support, Free Business Guidance to Cyber Cafes, Free vernacular software in 22 Indian languages and would be shortly launching free cafe management ,surveillance system apart from Value Added Services for Cybercafes.

Please visit www.ccaoi.in for more information.
Financial Inclusion Improves Sanitation and Health (FINISH)

Having recently celebrated our eighth birthday, FINISH society (Financial Inclusion Improves Sanitation and Health) is a multistate not-for- profit NGO registered in 2010 under the Societies Registration Act 1860. Initiated in 2009 by an Indian-Dutch consortium comprising financial institutions, insurance companies, NGOs, academic and government institutions from India and the Netherlands, FINISH society was born out of the FINISH program. Its main objective is to support and facilitate construction of safe sanitation systems for communities in rural India. We do this through mobilizing demand and supply-related measures, including financial incentives for development.

Please visit www.finishsociety.org for more information.
Futuristic Cities

Foundation for Futuristic Cities (FFC) is a Hyderabad based Smart Cities Think Tank with a vision "Vibrant Cities for a Vibrant India" that enjoys International mindshare as the harbingers of New Age Thinking. They demonstrated that INNOVATION AND CO-CREATION are indeed the key ingredients of smart development through their flagship initiatives, "SCULPT your CITY™, CORPORATES for CITIES™ and STOC™ (State of Cities). Recently, under the theme "SURGE" - SMART URBANIZATION Reinventing Growth with Equity, they have conceptualized frameworks on SMART Procurement, SMART Partnerships and SMART INCLUSION.

Please visit www.futurecities.org for more information.
Green Dream Foundation

Green Dream Foundation is a non-profit organization focused on generating environmental awareness since 2008. Going green doesn't start with doing green acts, it starts with a shift in consciousness.

Our vision is to raise awareness about the environment and promote knowledge and education on prime environmental concerns especially global warming. We also focus on exploring knowledge through online and social media about the emerging environment and highlight how people can get ready for the challenges of tomorrow, thus ushering a safer and more secure future for everyone. We help individuals, groups and corporates with their social responsibility by not just educating but also end-to-end consultation on reducing their carbon footprint.

Please visit www.greendream.foundation for more information.
GOGLA

GOGLA is the voice of the off-grid solar lighting and electrification sector. Established in 2012, GOGLA now represents over 120 members as a neutral, independent, not-for-profit industry association. Its mission is to help its members build sustainable markets, delivering quality, affordable products and services to as many households, businesses and communities as possible across the developing world. The products and solutions that GOGLA members sell transform lives. They improve health and education, create jobs and income opportunities and help consumers save money.

Please visit www.gogla.org for more information.
IFROS

Indian Federation of Road Safety[IFROS], is an initiative to drive home the importance of road safety and the role of both road users and the government in creating an accident free and safe India. It aims to reduce the deaths and injuries caused by road accidents by working very closely with the government and related agencies as well as spreading awareness amongst general public.

Please visit www.ifros.org for more information.
IAPMO

IAPMO is a 91 year old Non Government and Nonprofit organization serving the industry, has its worldwide presence with world HQ at California-USA, known all over the world for its Uniform Codes and Education Programmes in Plumbing and Mechanical.

IAPMO-I is an Indian Corporation established to develop and promote Uniform Plumbing & Mechanical HVAC code for the installation of plumbing, drinking water and sanitation, HVAC Systems, Air Management and Indoor Air Quality management, and is dedicated to advance the latest and most up to date methods of IAQ & sanitation in India. IAPMO have a strong cooperative presence in the nation of India and partnered with the Indian Plumbing Association (IPA) to develop a Uniform Plumbing Code for the nation.

Please visit www.iapmo.org for more information.
India BIM Association

India BIM Association's (IBIMA) vision is to serve as the voice of India's BIM community, IBIMA represents, supports and advocates on behalf of the entire Indian BIM community to build a positive business environment for the efficient deployment of BIM, for all engaged in utilizing BIM technologies, processes and protocols in India. We at IBIMA intend to take this further with the right opportunity and environment with non-political and non-profit agenda. India BIM Association is established on 12th May 2016. We are glad to inform you that India BIM Association is firmly moving ahead in spreading BIM awareness to the Indian AECO industry and academia with IBIMA reaching to nineteen thousand Indian members asper 28th Dec 2017. India BIM Association is also a strategic committee European BIM Summit member.

Please visit www.ibima.co.in for more information.
Indian Biogas Association

The Indian Biogas Association (IBA) is the first nationwide and professional biogas association for operators, manufacturers and planners of biogas plants, and representatives from public policy, science and research in India. The association was established in 2011 and revamped in 2015 to promote a greener future through biogas. The motto of the association is propagating biogas in a sustainable way. The Indian Biogas Association has members from the different biogas related fields to promote biogas in the government, industry and science. DSM, Netzsch, Vogelsang, Kirloskar, Emerson, Arka BRENStech and SS Gas Lab Asia are examples of industry members.

Apart from industry, many individuals from academia, government and non-government organisations also contribute regularly to the biogas vision of India set forth by the Association. The main objects to be pursued by the Indian Biogas Association are promotion of technical developments, to provide training for research and development growth and evaluation and communication of research findings and practical experiences from the field of biogas technology for the benefit of the public and the environment. IBA is also involved in issuing publications along with exchanges of experience through participation and implementation of exhibitions, conferences and other events. The association received the Global Green Award 2014 for its holistic contribution in saving our planet.

Please visit www.biogas-india.com for more information.
India Energy Storage Alliance (IESA)

The India Energy Storage Alliance (IESA) was launched in 2012 by Customized Energy Solutions to promote Energy Storage and Micro grid technologies, along with their applications, in India. IESA does this by creating awareness among various stakeholders, policymakers, manufacturers, renewable players and end users to make the Indian industry and power sector more competitive and efficient, and to promote information exchange with the end users-as to assist with more informed decision making.

IESA currently has over 45 members covering technology companies, R&D institutions, utilities, large users and financial investors. Along with it, IESA partnered with 15+ national and international associations/alliances to make collaborative effort to take this market forward. IESA is actively working with all its stakeholders to create an energy storage roadmap for India. IESA highlights the diversity of the solutions available in the field of energy storage and microgrids.

Please visit www.indiaesa.info for more information.
India Green Building Council

The Indian Green Building Council (IGBC), part of the Confederation of Indian Industry (CII) was formed in the year 2001. The vision of the council is, "To enable a sustainable built environment for all and facilitate India to be one of the global leaders in the sustainable built environment by 2025". The council offers a wide array of services which include developing new green building rating programmes, certification services and green building training programmes. The council also organises Green Building Congress, its annual flagship event on green buildings. The council is committee-based, member-driven and consensus-focused. All the stakeholders of construction industry comprising of architects, developers, product manufacturers, corporate, Government, academia and nodal agencies participate in the council activities through local chapters. The council also closely works with several State Governments, Central Government, World Green Building Council, bilateral multi-lateral agencies in promoting green building concepts in the country.

Please visit www.igbc.in for more information.
IPCA

The Indian Pollution Control Association (IPCA) is not-for-profit, non-government organization (NGO) and entitled with Central Pollution Control Board at national level. Established in 2001, after a learning from Campus Recycling Program at IIT Delhi during 1998-2001. IPCA comprises of a multi-faceted group of environmentally conscious individuals who are from the business, legislative, legal, engineering, finance, energy and environmental sectors. IPCA is an organization which is engaged in creating environmental awareness and implementing Integrated Solid Waste Management System. IPCA is providing its services of Solid Waste Management to various corporate, industries, educational institutes and residential colonies.

Please visit www.ipcaworld.co.in for more information.
Indian Renewable Energy Federation (IREF)

IREF is registered not-for-profit society and will have a three-tier governance structure: a General Body (GB), a Governing Council (GC), and a Secretariat headed by the Secretary General and few full-time employees. The sustainable energy sector in India has made huge strides since its humble beginnings in the late 1980s and early 1990s. This is a result of a number of policy initiatives taken by the Government of India, State Governments and various other stakeholders, such as industry associations, policy thinks tanks, civil society groups, bi-lateral and multi-lateral aid agencies.

However, the market for sustainable energy in India has not yet fully developed, resulting in huge untapped potential of renewable energy that remains to be channelized and deployed effectively. The cause of this slow-paced growth is largely due to a number of barriers including sluggish market dynamics, policy and institutional loopholes, lack of holistic vision and absence of long term planning. Further, the sector also remains fragmented- with a number of disparate sub-sector organizations working towards promoting sustainable energy in India.

In order to address this serious concern, a few like-minded stakeholders from the sector came together and conceptualized the idea of setting up the Indian Renewable Energy Federation (IREF) which would act as the nodal advocacy platform and cater to the promotion of grid, off-grid and standalone renewable energy applications and systems as well as to promote energy efficiency and energy conservation in the country. Thus IREF would be multi-stakeholder, technology-neutral body that would aid in establishing a suitable policy, regulatory and business framework for accelerating the development of sustainable energy in India.

Please visit www.iref.net.in for more information.
IRU

IRU is the world's road transport organisation. We lead solutions to help the world move better, supporting trade, economic growth, jobs, safety, the environment and communities. IRU's work spans more than 100 countries. Our core constituents are national transport associations and transport operators. But we also work closely with business, governments, the UN and international organisations. At the heart of IRU are millions of journeys across the planet every day: people and goods moving to where they need to be, in buses, coaches, taxis or trucks, for all, or even just a small part, of their journey.

Please visit www.iru.org for more information.
International Solid Waste Association (ISWA)

ISWA's vision is an Earth where no waste exists. Waste should be reused and reduced to a minimum, then collected, recycled and treated properly. Residual matter should be disposed of in a safely engineered way, ensuring a clean and healthy environment. ISWA works to protect human health and the environment through sustainable waste and resource management. ISWA is membership network of experts and stakeholders world-wide, we run original scientific research and development projects and organise high quality capacity building and knowledge sharing conferences ISWA issues the academic journal Waste Management and Research as well as the news magazine Waste Management World for business intelligence. ISWA is an authoritative source of best-practice publications on hot topics such as Marine Litter, Closing Dumpsites and Circular Economy. Find out more how ISWA advocates for positive progress at international fora and supports municipalities, companies and organisations to make effective changes.

Please visit www.iswa.org for more information.
Light Electric Vehicle Association


Please visit www.levassociation.com for more information.
National Solar Energy Federation of India (NSEFI)

National Solar Energy Federation of India [NSEFI] is an umbrella organization of Solar Manufacturers, Solar Developers both PV and Thermal, EPC Contractors, MNRE Channel Partners, Financial Institutions, Balance of Plant and component manufacturers and suppliers and other stake holders such as Power Exchanges, Solar Appliances manufacturers, Service Providers, NGOs and all the stakeholders of solar energy in India.

The ultimate aim of NSEFI is to make solar energy affordable for all and to ensure widespread use and speedier growth as well as global competitiveness of solar industry in India and thereby serve the cause of global warming and climate change and nation building, by working in close cooperation and in a complimentary manner with the central and state governments to achieve national goals. Deepak Gupta, former MNRE Secretary has been a source of inspiration and guidance for NSEFI and was until recently the Director General of NSEFI - before taking over as Chairman, Union Public Service Commission (UPSC).Pranav R Mehta, a passionate champion of solar energy in India, Chairman, Solar Energy Association of Gujarat and Resident Director, Kiran Energy Solar Power is the Founder Chairman of NSEFI.

NSEFI members include leading names in solar industry such as Sun Edison, Tata Power Solar, Moser Baer, Sun Power, Hero Future Energies, Areva Solar, Gujarat Power Corporation, Solar Energy Association of Gujarat and well known manufacturers like Waaree, Vikram Solar as also small manufacturers like J.J.Solar, Sahaj Solar and leading EPC contractors like Refex Energy etc. Thus it is the largest representative body of solar industry.

Members comprise of over 4000 MW solar capacity worldwide and over 1000 MW solar manufacturing capacity in India. NSEFI is well known to and welcomed by MNRE and SECI and holds regular dialogues with them.

Please visit www.nsefi.in for more information.
North India Module Manufacturer Association (NIMMA)


Please visit www.nimmasolar.com for more information.
Solar Energy Society of India (SESI)

Solar Energy of India (SESI), established in 1976, and having its Secretariat in New Delhi, is the Indian Section of the International Solar Energy Society (ISES). Its interests cover all aspects of renewable energy, including characteristics, effects and methods of use, and it provides a common ground to all those concerned with the nature and utilization of this renewable non-polluting resource.

Please visit www.sesi.in for more information.
The Rajasthan Solar Association

Rajasthan Solar Association (RSA) is a business organization set-up under Rajasthan Non-Trading Companies Act 1960 for the promotion of solar power in Rajasthan. RSA members (60 Nos.) include top international & national companies (VIKRAM SOLAR, FORTUM, AMPLUS SOLAR, SKY POWER GLOBAL, ACME SOLAR, MAHINDRA SUSTEN, GAMESA, RENEW POWER , RAYS POWER EXPERTS , STERLING & WILSON &HERO FUTURE to name a few) comprising solar project developers, EPC companies, module manufacturers, equipment manufacturers and service providers.

Since its inception, RSA has played a key role in shaping encouraging solar policies and suitable regulatory framework in Rajasthan, facilitating industry-academia interface, generating awareness on contemporary industry issues and promoting research in the field of solar industry. RSA works very closely with national solar federations and other industry organizations and contribute to Pan-India issues of solar sector. RSA also works closely with international solar associations and multilateral agencies. We are committed to promoting solar energy by advancing solar-friendly policy-making and spreading awareness.

Please visit www.rajasthansolarassociation.com for more information.
School of Planning and Architecture (SPA), Delhi

The School of Planning and Architecture (SPA), Delhi, an institution of global stature, has been providing cutting edge planning, architecture and design solutions, and consultancy and research environments for the growing Indian economy. Recognizing SPA's national and international eminence, Government of India conferred the Deemed to be University status on the School in 1979. This enabled the School to broaden and deepen its academic horizons by introducing new academic programmes, and by promoting critical research and consultancy activities.

Please visit www.spa.ac.in for more information.
Society of Manufacturers of Electric Vehicles (SMEV)

Society of Manufacturers of Electric Vehicles (SMEV) is a perfect platform to learn, share and experience as we move forward into an age where alternative energy efficient modes of transportation would be in demand. It is committed to provide active support to EV industry and Government of India in shaping up the right future for Electric Vehicles and to put India on the Global map of EVs. SMEV assists in creating a comprehensive ecosystem that accentuates the positives and mitigates the negative impact of EVs on our environment and Indian economy. SMEV is based at New Delhi, India and comprises of the members including; Electric- Four/Three Wheeler Manufacturers, Electric- Two Wheeler Manufacturers, Electric Vehicle -Auto Components Manufacturers. Some of the objectives of SMEV include; assisting Government in implementation of NEMMP 2020 plan, assisting manufacturers in understanding and implementing the NEMMP to gain optimum benefits, persuading nodal agencies for faster implementation of pilot projects, supporting the manufacturing sector to gain maximum benefits of carbon credits, become the knowledge center for promoting indigenization of imported products, assisting in exports of EVs, catalyze a favourable business environment with investment opportunities in the Indian EV industry.

Please visit www.smev.in for more information.
Solar Thermal Federation of India (STFI)

Solar Thermal Federation of India (STFI) is a pan-India body Registered under Societies Registration Act XXI of 1860 Regd. No. S/69506/2010 working towards the larger interest of the industry.

Please visit www.stfi.org.infor more information.
Water Quality Association


Please visit www.wqa.org for more information.
3R Waste

3R WASTE Foundation is established as a not-for-profit organisation under Section 8 of the Company's Act 2013 with the purpose of addressing directly local challenges in sanitation and solid waste management with WASTE's global experience and comprehensive expertise.

Their focus is on building the capacity and provide proper guidance of Urban Local Bodies so as to make them efficient in managing the solid waste generated in their respective cities and towns.

Please visit www.waste.nl/en for more information.

World Auto Forum


Please visit www.worldautoforum.com for more information.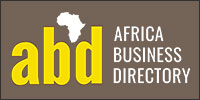 Africa Business Directory

AfricaBizDirectory is an online Web Portal for Importers, Exporters, Manufacturers, Service Providers & Suppliers. These Companies are listed as per their respective categories and comprise of complete company profile, contact and product details so that the search effort of the interested client is minimized and more target oriented.

Please visit www.africabizdirectory.com for more information.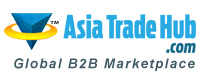 AsiaTradeHub.com

AsiaTradeHub.com, a unit of Matrix net-on-line Limited is Business to Business Trading Portal offer Companies platform to promote their products for Worldwide Customers. It offers basic and Trade Data & Infrastructure information of selected 22 Asian Countries, in addition offer active trading platform for online submission of Trade Leads for direct negotiations/ enquiries and orders from Worldwide Buyers for different sections. AsiaTradeHub.com offer marketing partnership to Asian Companies, promoting them and arranging orders for them through professional trading team and associated trade platforms worldwide on fixed charges for promotion as well as on commission basis. To promote associate supplier and manufacturers offer marketing support and display through TradeHub Gallery and Wholesale Section.

Please visit www.asiatradehub.com for more information.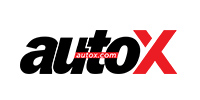 autoX

autoX, fuelled by passionate motoring junkies since September 2006, is the fastest growing automotive lifestyle publication & portal in India.
Our reviews meet the highest standards of editorial quality & integrity and we are fortunate that readers rate the quality of our content among the best in the motoring world globally.

Through our comprehensive tests and unique features, we strive to put our readers in the driver's seat of the most exciting industry in the country. Everything we do is driven by: Heart. Soul. Passion. Emotion.

Please visit www.autox.com for more information.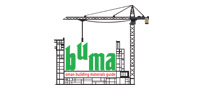 Buma

Ibn ahmed united enterprises – proudly launching the "BUMA" Oman Building Materials Guide is a booklet for the manufacturers, wholesalers, suppliers & retailers. Source of informative information for the new materials of building construction. Distribution will reach to the target industries like construction companies, engineering consultant, building retailers, walk in customers & etc.

Many types of Building materials are used in the building construction and construction industry to create buildings and structures. These categories of materials and products are used by architects and construction project managers to specify the materials and methods used for building .

Please visit www.omanbuildingmaterials.com for more information.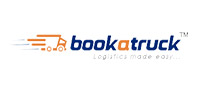 Book a Truck

Book a Truck is a breakthrough e-platform for Logistics Ecosystem. It enables a disruptive pricing mechanism and delivers reliable Transport & allied services to its customers. The platform generates efficiency for all stakeholders in the Value Chain. We offer one-stop solution for all your value added services such as Transit / Marine Insurance, GPS Tracking, Fleet-Management services.

Please visit www.bookatruck.in for more information.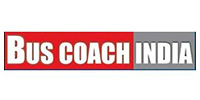 Bus Coach India

Bus Coach India gives its clients the benefits of global audience. Our clients are Bus Coach Manufacturers, OEMs, Fleet Owners, Bus Body Builders, Raw Material Providers, Bus Coach Accessories Manufacturers, Financiers, Tour Operators, ASRTUs, Corporate Houses, Educational Institutions, Defense Forces, Hospitals etc. Therefore, Global Companies i.e, Tata Motors, Ashok Leyland, Force Motors, SML Isuzu, M&M, Eicher Motors, Volvo Buses, FASCHING Salzburg, JCBL, Actia India, Eberspaecher, J. K. Tyres, Continental Tyre, Michlin Tyre, Allison Transmission, Yes Bank, Snap on Tool, Sidwal Technology, Otoseatz, FASCHING Salzburg GmbH, WCB, ALP Overseas, Traves Bansawra, RG Fibrotech, Henkel, Subros, and Icat etc. are our valued advertisers.

Please visit www.buscoachindia.com for more information.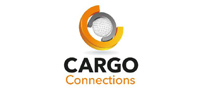 Cargo Connections


Please visit www.cargoconnections.net for more information.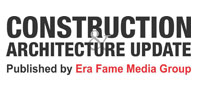 Construction Architecture Update

Leading bi-monthly business magazine from Era Fame Media Group, offers you the latest updates on Projects, Real Estate scenario, Modern trends, Architecture marvels, New product reviews & Sector update. It offers readers in-depth analysis on the latest happenings and focuses on interviewing the industry professionals, whilst including the feature articles & Industry top news on Infrastructure, Construction, Architecture industry etc. Editorial addresses a range of sectors comprising a blend of News, Projects Update, Technology developments, Product Update Insightful Interviews with industry professionals like Architects, Builders, Consultants, Interior Designers, etc along with the environmental and other features at a national level. Major issues include Top Architects, Eminent Builders, Mega Projects by Infra Cos., Modern Interior vs. Contemporary design, Best of Designs, Green Building, Landmark Projects etc

Please visit www.constructionarchitectureupdate.com for more information.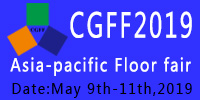 China Guangzhou International Floor Fair 2019

To satisfy old exhibitors' request for booth expansion, as well as to receive increased new exhibitors, CGFF 2019 is scheduled to expand to 2 exhibition halls, totaling 30,000 sq.m (activity area included)! We welcome exhibitors in all sectors, especially in decorative floor paint and sports floor, two of the most talked about products in current China's floor industry. CGFF 2019 will continue to strive for a leading position in the Asia-Pacific floor industry!

Please visit www.gz.cgff.net for more information.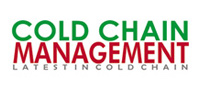 ColdChainManagement

ColdChainManagement Magazine purveys information on Temperature Controlled Supply Chain Industry is a B2B magazine that provides information related to machineries, equipments & accessories of Cold Chain, Cold Storage, Cold Logistics, Refrigeration Equipments, Material Handling, Cool Packaging and allied Cold Storage, Cold Transport & Cold Supply Chain Verticals. Every issue carries articles/research papers by leading scientists & technologists and also a Buyers' Guide to easily locate suppliers of machinery, equipment & accessories of Cold Chain and allied industries. Regular features include 'Trade News & Notes' (Indian & International), 'Company News', 'Product Reviews', 'Indian & International Trade Fairs & Exhibitions', 'Research & Development' and 'Book Reviews' along with interviews with top personalities in the Perishable Supply Chain Sector.

Please visit www.coldchainmanagement.net for more information.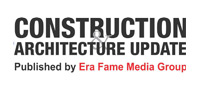 Construction Architecture Update

Leading bi-monthly business magazine from the Era Fame Media Group, which offers you the latest updates about Projects, Real Estate scenario, Modern trends, Architecture marvels, New product reviews & Sector update. It offers readers in-depth analysis on the latest happenings and focuses on interviewing the industry professionals, whilst including the feature articles & Industry top news on Infrastructure, Construction, Architecture industry etc.

Construction & Architecture Update magazine, is the only multi-platform publication in the B2B segment, targeting to the Construction and Architecture professionals with highest market awareness throughout in PAN India.

Please visit www.constructionarchitectureupdate.com for more information.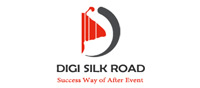 Digisilkroad

The international "Digisilkroad" is a commercial website which creates a bridge between international trade fairs and business. The website does its best to set the foundation for an organization which brings genuine trade and commerce through secure and straightforward routes for manufacturers, trader and holding companies.

Please visit www.digisilkroad.com for more information.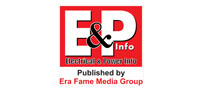 Electrical & Power Info

ELECTRICAL & POWER INFO, magazine contains a well composed information and it represents right balance of Electrical and Power sector and it reviews smart grid technology, Current scenario, energy efficiency and much more.

Magazine regularly publishes insight into industry's news, development, latest happening industry updates, market growth with a broad view of sector News, Analysis, Cover story, Projects, Technology developments, Product update, environmental and features at a national level. We strive to introduce new talent through our regular features & interviews and the most authentic and informative editorial content including Cover story and Special features. It offers high value to advertisers as it delivers to an audience that is not only hooked to the magazine but also engaged in all key decision making processes regarding choice and purchase of materials.

Please visit www.electricalpowerinfo.com for more information.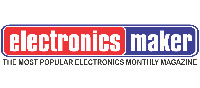 Electronics Maker

Electronics Maker (EM) is a monthly magazine in the field of electronics published by EM Media LLP since 1996 under the license of RNI, Ministry of Information & Broadcasting. It is one of the most dynamic and vibrant monthly electronics magazine of post liberalization era. At present it has readership in the range of over half million per month, which is growing at a very rapid rate of 10%- 20% per annum. EM features articles/reviews by the eminent experts/professionals on the modern and core issues related to electronics circuits/design engineering, innovation-centric novel electronics projects for youths and R&D professionals, information systems development and management issues, policy issues of government pertaining to electronics industry, environmentally appropriate technologies in the frontier areas of electronics & IT.

Please visit www.electronicsmaker.com for more information.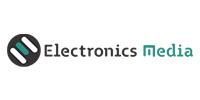 Electronics Media

Electronics Media & Electro Bits Magazine is an initiative of Digi Electro Media an India based electronics and technology media company specializes in state of the art information from global electronics market and publishes in-depth knowledge, related to new innovations, upcoming products, market analysis and many more… around the world. You may know us for our quality publishing from electronics world but we do more than a publishing company.

Please visit www.electronicsmedia.info for more information.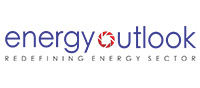 Energy Outlook Magazine

Backed by a powerful heritage of natural resources, Energy Outlook Magazine truly supports save our planet from the ravages of climate change. We cover all the aspects of energy sectors including Tech Updates, Climate Changes, Product Launches, Articles, News, Interviews and Opinions that continuously changing energy sector's phenomenon. With the Presence at multiple platforms, Energy Outlook Magazine provides solution to reach and engage with this unique audience anyplace, anytime!

Our content shares authentic facts and information that reveal a true sense of nature. It is our endeavor to provide single window solutions to subscribers, entrepreneurs, researchers, libraries, advertisers & advertising agencies and publishers. With its high quality content and unique design, Energy Outlook Magazine is going to be one of the best in the sector. We take the lead in providing original and timely data through our numerous products and services.

Please visit www.energyoutlook.net for more information.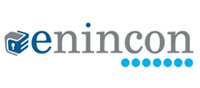 Enincon

Enincon llp is a leading provider of research, analytics and advisory services in the energy and infrastructure space to different stakeholders across the globe. enincon blends extensive knowledge of all aspects of the energy and infrastructure industry to provide unmatched analytical insights, innovative strategies, and measurable value creation for our clients.

Please visit www.enincon.com for more information.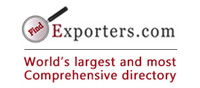 Find Exporters

Find Exporters is an online web portal for Exporters, Manufacturers and Suppliers. Find Exporters went online in 2011 with a mission to facilitate exports worldwide.

Please visit www.findexporters.com for more information.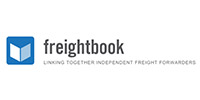 Freightbook


Please visit www.freightbook.net for more information.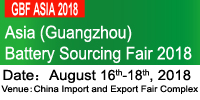 GBF Asia

GBF Asia is an international exchange cooperative platform for battery and its related industries by gathering well-known brands to meet, trade and share. GBF Asia 2017 received over 12,000 person-time visitors and 237 exhibitors (up by 54.9%) such as Mikrouna, O-PA, Zeon, ULVAC, Keysight, Lishen, Highstar, OptimumNano, Sunwoda, HESSE, EV Meter, etc. The 55-people purchase group from Federation of Indian Small Scale Battery Associations and other buyers from leading enterprises like Microsoft, LG Chem, Jaguar Land Rover, Tesla Labs, TESLA Enerco Ltd, Roadmasters, Chrysler, etc. were much impressed by the variety of EV batteries, lithium batteries, Hydrogen Batteries,storage batteries and Battery Test Instruments. GBF Asia 2018 is going to be staged on a show floor of 30,000sq.m, 500+exhibitors and 35,000+visitors. It's supported by National Energy Conservation Center, China Energy Conservation Association,etc. It will be a feast in world battery industry!

Please visit www.battery-expo.com for more information.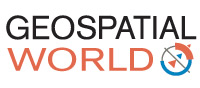 Geospatial World

Geospatial World is a highly interactive online platform for geospatial enthusiasts with multiple products under its ambit - website, magazine, video, social media, customized content, webinars.

While www.geospatialworld.net invites 90,000+ visitors a month, Geospatial World Magazine enjoys 50,000+ readership. With 5050+ YouTube subscribers, 20,500+ followers in Twitter and 14,000+ and 10,500+ followers in Facebook and LinkedIn, respectively, we have a powerful social media presence.

When it comes to sensing the pulse of the industry, we are glad to be always at the forefront, thus providing our readers complete insight on global geospatial technology trends and business directions.

Please visit www.geospatialworld.net for more information.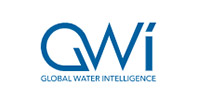 Global Water Intelligence

Global Water Intelligence publishes newsletters and reports providing analysis and strategic data on the international water market. Its flagship publication, the monthly industry journal Global Water Intelligence (GWI), has established itself as the market-leading publication for developers, suppliers, financiers, governments, utilities and municipalities seeking information and analysis on water projects with an element of private sector participation.

Please visit www.globalwaterintel.com for more information.
Hardware Events

India's Premier monthly publication related to construction industry. This publication covers the latest news, views and articles. Our mission is to be a bridge between the professional, Architect, Builders, Interior Decorators. PRODUCTS AND SERVICES

Hardware Events is a perfect platform to advertise your product and services to the most important segment of opinion influencers. As a vertical publication with precise targeting of its readers. You will have no media wastage normally associated with general News papers.

Please visit www.hardwareevents.in for more information.
Indiaexportnews.com

Indiaexportnews.com is India's Prime Export News Portal which publishes latest Market updates & promote Indian Companies overseas. Indiaexportnews.com portal helps Indian firms to explore & promote their products & services overseas. On this portal latest market, currency etc. trends are posted continuously. We also organize India Pavilion in various International Trade Exhibitions Worldwide.

Please visit www.indiaexportnews.com for more information.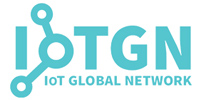 IoT Global Network

The IoT Global Network is a new platform for the IoT community to connect and network with industry experts. Featuring a definitive database of over 600 IoT companies and hundreds of products, the IoT Global Network also offers a rich source of regulatory information, market news and expert blogs. The IoT Global Network is a dedicated resource for every IoT professional.

Please visit www.iotglobalnetwork.com for more information.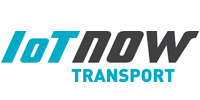 IoT Now - How to run an IoT enabled business.

With exclusive analyst reports and specialist journalists, IoT Now is the leading global brand covering the Internet of Things, machine-to-machine communications (M2M), embedded devices and connected consumer devices. Delivering webcasts, bi-monthly magazines, white-papers, daily news and expert opinion pieces, IoT Now focuses on the deployment of these technologies across the enterprise, automotive, logistics, healthcare, utilities, travel, security and smart city verticals.

Please visit www.iot-now.com for more information.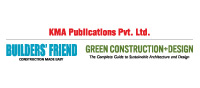 KMA Publication Pvt. Ltd.

Founded in 1973, KMA Publication Pvt. Ltd has created a niche for itself in the Publishing industry. With the aim to provide latest, authentic and valuable information about construction industry, it launched its first Magazine "Builders' Friend", which presently is being acclaimed across India for the in-depth analysis of the prevailing market rates of the building materials, thus immensely helping readers in their initiative to build the most cost-effective structure. To bring about more depth and as a natural progression of our initial mission, the company came up with the magazine "Green Construction+Design", that intend at making people aware of the new and creative sales innovations in sustainable technologies and products. Currently, the readership of both the magazine extends beyond 35000 readers.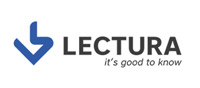 LECTURA

LECTURA has been the leading provider of machinery intelligence on the market since 1984. Our database contains over 100.000 heavy machinery models and provides evaluation of used machines through our online tool or printed books. Our service offer also includes technical specifications and data enriching, product and market analyses, high value lines for individual categories, as well as specific manufacturers and models, country-specific price development determination for specific categories or models, and many other client-tailored services.

Please visit www.lectura.de for more information.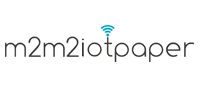 m2m2iotpaper

Inaugurated in April 2013, www.m2mpaper.com is a world-class news and resource portal of the latest machine-to-machine (m2m) and Internet of things (iot) information. m2mpaper.com is an initiative in the domain of machine-to-machine (m2m) technologies and Internet of things (iot) and its applications on key Industry verticals namely, automotive, automation, electronics, healthcare, oil & gas, security, supply chain, telecom, transportation, telematics and utilities. m2mpaper.com has a very high quality collection of resources and references such as: articles, case studies, white papers, videos, and interviews from across verticals of the machine-to-machine (m2m) and Internet of things (iot) eco-system and value chain.

Please visit www.m2m2iotpaper.com for more information.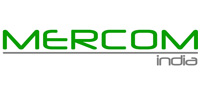 Mercom Communications India

Mercom Communications India, a subsidiary of US-based Mercom Capital Group, is a clean energy research and communications firm in India recognized worldwide for its expertise in Indian renewable energy markets. Located in Bangalore, India, Mercom has been providing communications and research services across India for clean energy organizations since early 2009.

Please visit www.mercomindia.com for more information.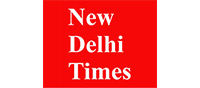 New Delhi Times

New Delhi Times, a part of Srivastava Group started under the leadership of Dr. G. N. Srivastava in 1995, with the purpose of providing real news in Hindi and English from the capital of India to the world. New Delhi TImes is the only International Editorial Newspaper, with a major distribution in Delhi and NCR. It circulates news on a variety of topics and interest for all sorts of audience who wishes to be enlightened with the ongoing events in the world of news and entertainment. The main aim is to provide quality information on all events around the globe.

Please visit www.newdelhitimes.com for more information.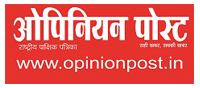 Opinion Post


Please visit www.opinionpost.in for more information.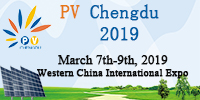 PV Chengdu

Solar exhibition in Chengdu China will held during March 7-9, 2019.

Please visit www.pvguangzhou.com for more information.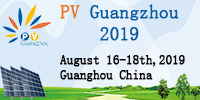 PV Guangzhou

As the largest and most influential PV trade show in South China, PV Guangzhou 2018 is going to double its show floor to 5 exhibition halls, with 600 quality exhibitors displaying state-of-the-art PV technology! With an ever-expanding global database of up to 500,000 entries and over 400 media partners worldwide, we are very confident to make 2019 another banner year for PV Guangzhou!

Please visit www.pvguangzhou.com for more information.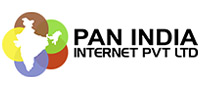 Pan India Internet Pvt. Ltd. (PIIPL)

Pan India Internet Pvt. Ltd. (PIIPL) is an 18 year-old organization, working since 2001 in the IT-Internet Industry. We have worked on various large in-house online projects over the years, and are a strong team of 50+ dedicated professionals working towards one common goal - to help our clients achieve their goals!

With the above as our motto, we, as a team, strive to create the best online solutions for our clients to help them grow their business. We are your one-stop solution providers for all your digital marketing needs bringing all our collective experience into play to help you achieve your business goals.

Please visit http://www.panindia.in for more information.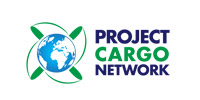 Project Cargo Network

Project Cargo Network (PCN) is an ISO 9001 and ISO 14001 certified organisation established to provide a networking platform for the world's top project cargo specialists. Our Members handle the transportation of oversized and heavy items or shipments that consist of complex components that must be disassembled, shipped and then re-assembled. They offer project cargo management for engineering, procurement and construction companies servicing energy, mining, chemical, petrochemical, pipeline, infrastructure and other sectors. Our fast-growing organisation comprises of 220+ specialists in 105+ countries.

Please visit www.projectcargonetwork.com for more information.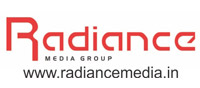 Radiance Media

Radiance Media is an Integrated Media, Marketing and Communications firm based in Delhi for News, Content, Planning, Consultancy, Events, Public Affairs, PR, Advertising, Designing, Publishing & Printing. Senior and Awarded teams, members and Consultants in India and Abroad. We have prominent clients like Union Ministries for Tribal Affairs, Culture, PSUs like NTPC, NHB, IOCL and HPCL, OPAL promoted by ONGC , GAIL and GSPC, Industries and Culture Department, Govt of Bihar, Bihar Foundation, Wellnss Expo, Exhibitions India, IIRD Shimla, Macmillan Publishers, PHD Chamber, Delhi Public Library, Pravasi Film Festival 2010 and Builder's Association of India, Global Agri Connect, IIT Patna, India Habitat Centre, Institute of Objective Studies, Khushigram, Khushi Social & Green Networks Pvt Ltd, The Oceanic Group, PFI and Rahul's IAS

Please visit www.radiancemedia.in for more information.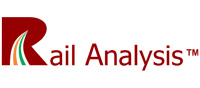 Rail Analysis

Rail Analysis is the most Prominent Magazine on Railways , HSR and Metro Rail Development in India covering projects such as All Metro , HSR , Semi HSR , Ultra HSR and Traditional Rail Projects in India. We continue to be focused on the promotion of the Railways Industry Development in India and its Future Growth towards modernization of the Railways.

Our Magazine is sent to Indian and Global Railway Professionals & Major marketing platform, distributed to the decision makers of the Railways Industry in India. It provides the latest news and updates on Indian projects for International companies to connect with each other and collaborate for projects in India along with information and analysis on railway projects in India.

Please visit www.railanalysis.in for more information.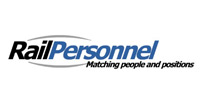 Rail Personnel

Rail Personnel is an internationally recognised recruitment specialist with a solid reputation in the rail industry worldwide for finding clients the people they need. We are able to provide you with staff on contract or to fill a permanent position. We have been helping people find jobs for over 20 years. Our website is visited by thousands of rail professionals from around the world and we have offices in Australia, Malaysia, Hong Kong, Taiwan, Singapore and China. Working with us means having access to the best jobs and people in the rail industry.

Please visit www.railpersonnel.com for more information.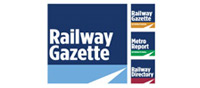 Railway Gazette

The Railway Gazette Group is the leading provider of business management and technical information for the world's railway industry, offering an extensive range of print, digital and online news and data resources. These are read and respected by railway operators and suppliers in more than 140 countries.

Please visit www.railwaygazette.com for more information.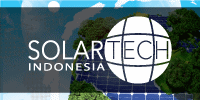 Solartech Indonesia


Please visit www.solartech-exhibition.net for more information.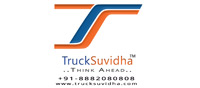 Truck Suvidha

Trucksuvidha is a web portal for the Indian transportation industry. It is connecting transporters, truck drivers, customers and other related entities. It was founded in 2014 and operating all over India. Its service is aimed for the brokers/ transporters/ logistics heads/ delivery heads to make the use of technology and for making better load and truck availability. On an aggregate 30500+ verified transporters and 18500+ customers/industries across India are registered on the Portal. TruckSuvidha helps to improve productivity by reducing the time it takes to search for loads or trucks. It provide the service that will help the user to get the movement of vehicle and material efficiently. User can avail the service by connecting through customer Helpline no. 8882080808. It also facilitates the users by offering vehicle tracking solutions. GPS integrated vehicles can easily get load for return trips. TruckSuvidha is working on a theory, "If there are problems, there are solutions as well". Its mission is to serve the transportation industry to best of the abilities to foster the profitable, safe, secure transportation of goods and services for the customers.

Please visit www.trucksuvidha.com for more information.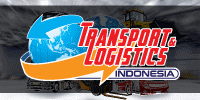 Transport & Logistic Indonesia


Please visit www.logistics-indonesia.net for more information.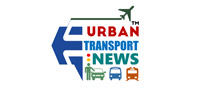 Urban Transport News

Urban Transport News is an exclusive and global information center which provides news, round up, industry insights, research report and business information for the world's urban transport industry with deep focus including metro, railways, high speed rail, logistics & freight, road/water/air transport, new technology, whitepapers, market research and deep analysis reports etc. We publish News, Urban Transport Infrastructure Magazine, E-Newsletter, Business & Product Directory, and deliver other on-line/off-line services for the global transport industry

Please visit www.urbantransportnews.com for more information.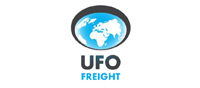 Universal Freight Organisation


Please visit www.ufofreight.com for more information.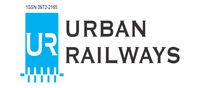 Urban Railways

Urban Railways is a monthly Journal dedicated to the Railway and Urban Development Sector. It captures and analyses the developments related to Urban Mobility, Mass Rapid Transit Systems (MRTS), Indian Railways and Rail Logistics. In its 3rd Year of monthly publication, Urban Railways aims to catalyze the economic activities related to Railways and MRTS in Asia, Africa and UAE. Expanding its reach to the stakeholders in these continents to create new opportunities for all. India has vast opportunities for International Investors, Technology, Product and Solution Providers in Railways and MRTS segments. Urban Railways aims to be the platform for the International Community to exchange ideas and knowledge for the benefit of all.

Please visit www.urbanrailways.com for more information.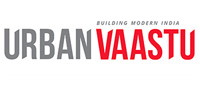 Urban Vaastu

Urban Vaastu is a national lifestyle magazine with the tagline 'Building Modern India'. Aiming to nurture and spread awareness on the need for sustainable living places which are well designed and planned, this magazine is your source of attaining awareness on the various development policies and projects that are being brought by the government as well as the private sectors. Also wishing to revive the ancient culture and heritage of India, Urban Vaastu is a magazine which aims to reach out to the niche readers!

Please visit www.urbanvaastu.com for more information.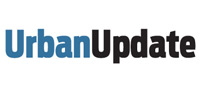 Urbana Update

Urban Update magazine aspires to play a special role - that of a primary, indispensable link among stakeholders connected to urban development, and reinforces the magazine's vision of evangelizing urban infrastructure, governance, culture and sustainability.

Please visit www.urbanupdate.in for more information.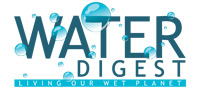 Water Digest

Water Digest is the de facto media outlet for the water industry in India. We publish a recurring magazine and also organise an annual awards function. In addition, we organise various conferences and seminars from time to time on the subject of Water Conservation and Wastewater Management.

Please visit www.thewaterdigest.com for more information.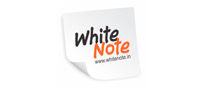 White Note

White Note is an online news publication that provides information, analysis and insights on the latest developments related to the technology and telecom industry. In an endeavour to provide readers balanced and distinctive coverage on different aspects of the ICT industry in India and abroad, White Note covers all the major trending topics. From IoT to Cloud computing, to smart city, its insights and informative content aims at enabling consumers to gather the market pulse related to various ICT verticals.

White Note is here to meet the growing appetite for quality content that aims to educate and inform techies and enthusiasts abut anything and everything on IT and telecom on a daily basis.

Please visit www.whitenote.in for more information.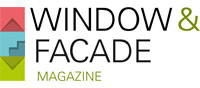 Window & Facade

Window & Facade magazine rolled out from the house of F & F Media and Publications as a bimonthly technical journal, Window & Facade Magazine has become Asia's premier medium for the most sought after in the fenestration and facade market to publish, present and market the ideas, innovations and technology. It goes strong in its aim of bringing the latest and best from around the world at your doorsteps before anyone. And at the same time WFM assures the delivery of your information about your product and service at the tables of the decision makers.
Please visit www.wfm.co.in for more information.
World Construction Today

World Construction Today is an information-centric B2B website covering all the major happenings, news and press releases of the construction industry. This information is read and reviewed by the key decision makers in the construction industry. Our aim is to provide the best marketing and communication services for our clients and to provide the most updated credible information for our subscribers.

Please visit www.worldconstructiontoday.com for more information.