Swachh Bharat Abhiyan

Swachh Bharat Abhiyan is a campaign in India that aims to clean up the streets, roads and infrastructure of India's cities, smaller towns, and rural areas. The objectives of Swachh Bharat include eliminating open defecation through the construction of household-owned and community-owned toilets and establishing an accountable mechanism of monitoring toilet use. Run by the Government of India, the mission aims to achieve an Open-Defecation Free India by 2 October 2019, the 150th anniversary of the birth of Mahatma Gandhi, by constructing 12 million toilets in rural India at a projected cost of ₹1.96 lakh crore.

Please visit www.swachhbharaturban.gov.in for more information.

Make in India

A major national initiative designed to facilitate investment; foster innovation; enhance skill development; protect intellectual property, and build best-in-class manufacturing infrastructure. There's never been a better time to Make in India.

Please visit www.makeinindia.com for more information.

Digital India

The Digital India programme is a flagship programme of the Government of India with a vision to transform India into a digitally empowered society and knowledge economy.

Please visit www.digitalindia.gov.in for more information.

Skill India

Skill India is a campaign launched by Prime Minister Narendra Modi on 15 July 2015 with an aim to train over 40 crore (400 million) people in India in different skills by 2022. It includes various initiatives of the government like "National Skill Development Mission", "National Policy for Skill Development and Entrepreneurship, 2015", "Pradhan Mantri Kaushal Vikas Yojana (PMKVY)" and the "Skill Loan scheme".

Please visit www.skillindia.gov.in for more information.

NITI Aayog ((National Institution for Transforming India)

The NITI Aayog, also National Institution for Transforming India, is a policy think tank of the Government of India, established with the aim to achieve Sustainable Development Goals and to enhance cooperative federalism by fostering the involvement of State Governments of India in the economic policy-making process using a bottom-up approach.

Please visit www.niti.gov.in for more information.

Ministry of Housing and Urban Affairs

Ministry of Housing and Urban Affairs, Government of India, is the apex body for formulation and administration of the rules and regulations and laws relating to the housing and urban development in India. The ministry was under the charge of Venkaiah Naidu and was given to Hardeep Singh Puri when Naidu was elected Vice President of India. The Ministry became independent from Ministry of Housing and Urban Poverty Alleviation in 2004, but was re-merged with it in 2017.

Please visit www.dst.gov.in for more information.

Department of Science & Technology

Department of Science & Technology (DST) was established in May 1971, with the objective of promoting new areas of Science & Technology and to play the role of a nodal department for organising, coordinating and promoting S&T activities in the country.

Please visit www.dst.gov.in for more information.

Ministry of Electronics and Information Technology

The Ministry of Electronics and Information Technology is a part of the Union Government of the Republic of India. It was carved out of Ministry of Communications and Information Technology on 19 July 2016.

Please visit www.digitalindia.gov.in for more information.



Ministry of Environment, Forest and Climate Change

The Ministry of Environment, Forest and Climate Change (MoEFCC) is the nodal agency in the administrative structure of the Central Government for the planning, promotion, co-ordination and overseeing the implementation of India's environmental and forestry policies and programmes.

Please visit www.envfor.nic.in for more information.



Department of Industrial Policy & Promotion

The Department of Industrial Policy & Promotion was established in 1995 and has been reconstituted in the year 2000 with the merger of the Department of Industrial Development. Earlier separate Ministries for Small Scale Industries & Agro and Rural Industries (SSI&A&RI) and Heavy Industries and Public Enterprises (HI&PE) were created in October, 1999.

Please visit www.dipp.nic.in for more information.

Ministry of Heavy Industries & Public Enterprises

The allocation of work of the Department of Heavy Industry entails promoting engineering industry viz. machine tools, heavy electrical, industrial machinery and auto industry and administration of 32 operating CPSEs and 4 autonomous organizations. The CPSEs under the Department are engaged in manufacture and in consultancy and contracting services. The CPSEs under the Department manufacture a wide range of products Boilers, Gas/Steam/ hydro turbines, industrial machinery, turbo generators, three wheelers, tractors and consumer products such as paper, salt, tyres and watches. The Ministry also looks after the machine building industry and caters to the requirements of equipment for basic industries such as steel, non-ferrous metals, power, fertilizers, refineries, petrochemicals, shipping, paper, cement, sugar, etc.

Please visit www.dhi.nic.in for more information.

Ministry of Micro, Small and Medium Enterprises

The Ministry of Micro Small and Medium Enterprises, a branch of the Government of India, is the apex body for the formulation and administration of rules, regulations and laws relating to micro, small and medium enterprises in India.

Please visit www.msme.gov.in for more information.

Ministry of Panchayati Raj

The Ministry of Panchayati Raj is a branch of the Government of India looking after the ongoing process of decentralisation and local governance in the States. In a federation the powers and functions of the government are divided among two governments. In India it is the Union Government and the various State Governments. However, with the passage of 73rd and 74th amendment act of the Constitution of India, in 1993 the division of powers and functions have been further trickled down to Local Self Governments. As such India now has not two but three tier of Governments in its federal setup.

Please visit www.panchayat.gov.in for more information.

Ministry of Power

The Ministry of Power started functioning independently with effect from 2nd July, 1992. Earlier it was known as the Ministry of Energy sources. Electricity is a concurrent subject at Entry 38 in List III of the seventh Schedule of the Constitution of India. The Ministry of Power is primarily responsible for the development of electrical energy in the country. The Ministry is concerned with perspective planning, policy formulation, processing of projects for investment decision, monitoring of the implementation of power projects, training and manpower development and the administration and enactment of legislation in regard to thermal, hydro power generation, transmission and distribution. The Ministry of Power is responsible for the Administration of the Electricity Act, 2003, the Energy Conservation Act , 2001 and to undertake such amendments to these Acts, as may be necessary from time to time, in conformity with the Government's policy objectives.

Please visit www.powermin.nic.in/en for more information.

Ministry of Road Transport and Highways

The Ministry of Road Transport and Highways, is a ministry of the Government of India, is the apex body for formulation and administration of the rules, regulations and laws relating to road transport, and transport research, in order to increase the mobility and efficiency of the road transport system in India. Road transport is a critical infrastructure for economic development of the country. It influences the pace, structure and pattern of development. In India, roads are used to transport over 60% of the total goods and 85% of the passenger traffic. Hence, development of this sector is of paramount importance for the India and accounts for a significant part in the budget. Since May 2014, the Minister for Road Transport and Highways is Nitin Gadkari.

Please visit www.morth.nic.in for more information.
Ministry of Skill Development & Entrepreneurship

The Ministry of Skill Development and Entrepreneurship is a Ministry of Government of India set up on 9 November 2014 to coordinate all skill development efforts across the country. Industrial training, apprenticeship and other skill development responsibilities were transferred from the Ministry of Labour and Employment to this newly-made Ministry on 16 April 2015. It aims to remove the disconnect between demand and supply of skilled manpower, to build the new skills and innovative thinking not only for existing jobs but also for jobs that are to be created.

Please visit www.skilldevelopment.gov.in for more information.

Ministry of Water Resources, River Development and Ganga Rejuvenation

The Ministry of Water Resources, River Development and Ganga Rejuvenation is the apex body for formulation and administration of rules and regulations relating to the development and regulation of the water resources in India. The Ministry was formed in January 1985 following the bifurcation of the then Ministry of Irrigation and Power, when the Department of Irrigation was re-constituted as the Ministry of Water Resources. In July 2014, the Ministry was renamed to "Ministry of Water Resources, River Development & Ganga Rejuvenation", making it the National Ganga River Basin Authority for conservation, development, management, and abatement of pollution in the river Ganges and its tributaries.

Please visit www.wrmin.nic.in for more information.

National Small Industries Corporation (NSIC)

National Small Industries Corporation National Small Industries Corporation Limited is a Mini Ratna PSU established by the Government of India in 1955 It falls under Ministry of Micro, Small & Medium Enterprises of India. NSIC is the nodal office for several schemes of Ministry of MSME such as Performance & Credit Rating, Single Point Registration, MSME Databank, National SC ST Hub, etc.

Please visit www.nsic.co.in for more information.
ACE Update

Premier monthly magazine for architects and construction industry professionals. It is India's most popular specialised magazine that provides news, analysis and technology updates on pre-construction, construction and post construction activities.

The magazine covers an array of subjects like site survey, designing, modelling, construction, building materials, paints and coatings, equipment, interior, fenestration, roofing, HVAC, lighting, energy management, resource management, tiles, sanitary ware, structural audit, maintenance, waterproofing and rehabilitation.

Please visit www.aceupdate.com for more information.
APAC CIO

Published in Silicon Valley, APAC CIO Outlook magazine connects the Enterprise IT Community in Asia Pacific Countries. It gives a platform where CIO and other technology decision makers come together to share thought leadership across industries along with their visions and talk about the ongoing and upcoming technology trends. This Knowledge platform brings together CIO,CXO's and other technology decision makers to deliberate over critical market challenges and the current technology trends across industries.

Please visit www.apacciooutlook.com for more information.
Asian NGO

We are Asia's first and only dedicated publication for nonprofits, civil society, and socially-focused and responsible businesses. The 80-page print magazine features a wide range of news, trends, insights and best practices from some of the most influential minds the development sector. AsianNGO aims to inspire a new generation of development professionals through informative and timeless features that cut across themes and geographies. We reach 50,000 institutions/ individuals and this number is rapidly growing.

Please visit www.asianngo.org for more information.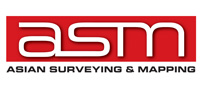 Asian Surveying & Mapping

Asian Surveying & Mapping (ASM) reports on surveying, positioning, GIS and remote sensing in Asia and the Pacific region. ASM is a weekly email newsletter and a news website.

Please visit www.asmmag.com for more information.
Asia Pacific Newswire


Please visit www.asiapacificnewswire.com for more information.
AsiaTradeHub.com

AsiaTradeHub.com, a unit of Matrix net-on-line Limited is Business to Business Trading Portal offer Companies platform to promote their products for Worldwide Customers. It offers basic and Trade Data & Infrastructure information of selected 22 Asian Countries, in addition offer active trading platform for online submission of Trade Leads for direct negotiations/ enquiries and orders from Worldwide Buyers for different sections. AsiaTradeHub.com offer marketing partnership to Asian Companies, promoting them and arranging orders for them through professional trading team and associated trade platforms worldwide on fixed charges for promotion as well as on commission basis. To promote associate supplier and manufacturers offer marketing support and display through TradeHub Gallery and Wholesale Section.

Please visit www.asiatradehub.com for more information.
Automation Connect

AutomationConnect is India first End to End B2B Portal exclusively for Industrial Automation conceived and headed by an industrial automation veteran and pioneer.The portal is the Automation Exchange Platform for industrial automation ecosystem comprising of Automation end users(manufacturing industries), Automation vendors, OEMs, System Integrators, Consultants, Automation Technology experts, Automation students and many more who are related to automation. AutomationConnect are Online Media partners to leading event organizers and Online Media publishers to PR firms, consultants,Automation association bodies.

Please visit www.automationconnect.com for more information.
Berg Insight

Berg Insight is a dedicated M2M/IoT market research firm based in Sweden. We have been specialising in all major M2M/IoT verticals such as fleet management, car telematics, smart metering, smart homes, mHealth and industrial M2M since 2004. Our vision is to be the most valuable source of intelligence for our customers. Berg Insight offers numerous market reports, detailed market forecast databases and advisory services. We provide custom research tailored to your requirements including focussed research papers, business case analysis, go-to-market strategies and bespoke market forecasting. We have provided analytical services to 750 clients in 69 countries on six continents to date. Our customers range from many of the world's largest mobile operators, IT companies and telecom vendors, to venture capitalists, technology start-ups and specialist consultants.

Please visit www.berginsight.com for more information.
Business Age


Please visit www.businessage.in for more information.
Business and Finance


Please visit www.businessandfinance.in for more information.
Business Headlines

Business Headlines was started in 2015 as an online publishing website for press releases. It serves as a platform for various PR/Business brands for sharing news and information on a variety of business categories. The website, because of the uniqueness of the name, has made its presence felt in the online circuit and is seen as a potential domain for the promotion and publicizing of business brands via the medium of press releases. Business news developments from across the world are regularly shared.

Please visit www.businessheadlines.in for more information.
Business PR


Please visit www.businesspr.in for more information.
Business24 TV

Business24 TV is the first and the only one Azerbaijan online TV channel talking about and on behalf of a real business. Authors and anchors speaking on air are the top companies' CEOs, bank presidents, prominent industrialists and successful businessmen. Guests share the business organization best practicies, discuss the management issues and everyday challenges of the entrepreneurship.

Filling the channel has three main themes: business, sports, entertainment. Business 24 TV is one of the leading film and video production companies in Azerbaijan, we have been offering full production services for documentaries, TV commercials, corporate films, television, short and feature films since 2007. Our company also gives high end services for video production, sound design, 3d animation, compositing and visual effects, as well as a wide, top and full range choice of rental hire equipment suitable for International productions. With our high technical and creative skills, good and lasting tradition, and our highly qualified International personnel, we are able to provide creative and innovative, flexible and affordable services, we work to find the best technical solutions, as well as to create reliable and long lasting worldwide partnership.

Please visit www.business24.tv for more information.
China Guangzhou International Floor Fair 2018

To satisfy old exhibitors' request for booth expansion, as well as to receive increased new exhibitors, CGFF 2018 is scheduled to expand to 2 exhibition halls, totaling 30,000 sq.m (activity area included)! We welcome exhibitors in all sectors, especially in decorative floor paint and sports floor, two of the most talked about products in current China's floor industry. CGFF 2018 will continue to strive for a leading position in the Asia-Pacific floor industry!

Please visit www.gz.cgff.net for more information.
China Prefab Fair 2018

As one of the biggest and most professional prefab house fair in China, every year PMMHF treats its visitors with a rich variety of prefab buildings, wooden structures, container homes, steel structures, mobile houses, etc. With concurrent shows covering waterproofing materials, tiles, roof systems, wood products, building facade, wall panels, sauna, pool & spa, flooring materials etc, PMMHF is widely considered as one of the best one-stop purchasing platform, attracting thousands of oversea buyers.

Please visit www.pmmhf.com for more information.
Cleantech Business News

Cleantech Business News is a real innovator in the resource sector. Our publication provides a key source of information for businesses, investors and R&D departments active in the climate change and renewable energy sector. Our mission is to inform and connect sustainable businesses in order to facilitate innovation and promote sustainable business opportunities. We achieve this by connecting investors, innovators, business leaders, deal-makers and industry influencers via essential news, newsletters, editorials and advertorials.

We hold a passionate belief that the only viable way to create a greener planet is to invest in it. Our publication provides a platform for a range of green technologies and business sectors across the UK and Europe.

Please visit www.cleantechbusinessnews.co.uk for more information.
Corporate Headlines

Corporate Headlines (www.corporateheadlines.in) is an online resource dedicated to the corporate sector for disseminating news, information and updates about the corporate brands via the mode of online press releases. Press Releases play a significant role in providing publicity which is valuable for online visibility of businesses. Business companies, from small-size to large-scale businesses, could see their press releases and multimedia content published on Corporate Headlines, the information which would reach to the online visitors in the World Wide Web.

Please visit www.corporateheadlines.in for more information.
Developing Telecoms

Developing Telecoms is the web portal for mobile and telecoms in emerging markets worldwide. We keep visitors up-to-date with opportunities, technologies, products and services that are transforming communications and empowering communities. Our influential audience covers the decision making chain from ministers and c-level executives to senior technical, marketing and operational managers, researchers, advisers, consultants and integrators. With 16,000 monthly visitors and 26,000 weekly newsletter subscribers Developing Telecoms is the most widely referenced and trusted global information source about telecoms in emerging markets used by operators, service providers, governments and large enterprises throughout Africa, Asia, Central and Eastern Europe, Latin America and the Middle East.

Please visit www.developingtelecoms.com for more information.
Digisilkroad

The international "Digisilkroad" is a commercial website which creates a bridge between international trade fairs and business. The website does its best to set the foundation for an organization which brings genuine trade and commerce through secure and straightforward routes for manufacturers, trader and holding companies.

Please visit www.digisilkroad.com for more information.
ELECTRICAL MIRROR

Established in 2011, ELECTRICAL MIRROR is India's one of the leading Monthly Magazine on Electrical & Power Sector. With the circulation of nationwide and it is one of the most widely read magazine which covers the interviews of the top leaders of the power industry, articles, write up on latest technology, product information, guest articles, company profiles and information on the latest events and conferences on the power sector.

ELECTRICAL MIRROR was launched with the goal of providing the news on Electrical and Power Industry, and the data which help to analysis the market current scenario to benefits the top industry's decision-makers to run their business accordingly. Electrical Mirror through its online service provides news, events details, conferences, latest product launched and services.

Please visit www.electricalmirror.net for more information.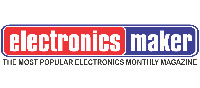 Electronics Maker

Electronics Maker (EM) is a monthly magazine in the field of electronics published by EM Media LLP since 1996 under the license of RNI, Ministry of Information & Broadcasting. It is one of the most dynamic and vibrant monthly electronics magazine of post liberalization era. At present it has readership in the range of over half million per month, which is growing at a very rapid rate of 10%- 20% per annum. EM features articles/reviews by the eminent experts/professionals on the modern and core issues related to electronics circuits/design engineering, innovation-centric novel electronics projects for youths and R&D professionals, information systems development and management issues, policy issues of government pertaining to electronics industry, environmentally appropriate technologies in the frontier areas of electronics & IT.

Please visit www.electronicsmaker.com for more information.
Electronics Media

Electronics Media is an initiative of Digi Electro Media an India based electronics and technology media company specializes in state of the art information from global electronics market and publishes in-depth knowledge, related to new innovations, upcoming products, market analysis and many more… around the world. You may know us for our quality publishing from electronics world but we do more than a publishing company.

Please visit www.digielectromedia.com for more information.

Energy Outlook Magazine

Backed by a powerful heritage of natural resources, Energy Outlook Magazine truly supports save our planet from the ravages of climate change. We cover all the aspects of energy sectors including Tech Updates, Climate Changes, Product Launches, Articles, News, Interviews and Opinions that continuously changing energy sector's phenomenon. With the Presence at multiple platforms, Energy Outlook Magazine provides solution to reach and engage with this unique audience anyplace, anytime!

Our content shares authentic facts and information that reveal a true sense of nature. It is our endeavor to provide single window solutions to subscribers, entrepreneurs, researchers, libraries, advertisers & advertising agencies and publishers. With its high quality content and unique design, Energy Outlook Magazine is going to be one of the best in the sector. We take the lead in providing original and timely data through our numerous products and services.

Please visit www.energyoutlook.net for more information.
Enincon

Enincon llp is a leading provider of research, analytics and advisory services in the energy and infrastructure space to different stakeholders across the globe. enincon blends extensive knowledge of all aspects of the energy and infrastructure industry to provide unmatched analytical insights, innovative strategies, and measurable value creation for our clients.

Please visit www.enincon.com for more information.
EPC World

EPC World Media Group is a one stop knowledge information hub for Infrastructure, EPC and Construction sector. It strives to promote, propagate and assist the decision and policy makers from government and private organizations along with the technology developers and service providers to enhance and develop their capabilities. EPC World Media facilitates knowledge transfer to grassroots and strengthens their productivity and management capabilities for the benefit of society at large through its diverse media properties in print, web and events space. EPC World serving Indian sub-continent, Middle East and South East Asia through its diverse media activities and provides information through specialized business publications, conferences, industry recognition awards, industry portals and newsletters.

Please visit www.epcworld.in for more information.
Eurasia Observer

Eurasia Observer covers international business news from Europe and Asia. Wide range of news stories from different business categories viz. Automotive Industry, Business Technology, General Business Overview, Consumer Technology, Manufacturing Sector, Telecommunications, Financial Services and Investments, Economic Trends, Retail, Media, Travel and Tourism are coverede. All press releases are presently in English Language.

Please visit www.eurasiaobserver.com for more information.
Eurasia Wire


Please visit www.eurasiawire.com for more information.
Feeds Floor

FeedsFloor is a digital EXPO platform, which does media partnerships with exhibitions all over the world. At FeedsFloor, you can discover exhibitions locally and internationally and discover and chat with exhibiting companies during LIVE EXPOs.

Please visit www.feedsfloor.com for more information.
Future Cities Show

The second edition of the Future Cities Show 2018 is set to take place from the 9th to the 11th of April 2018 in Dubai, United Arab Emirates. The Show will highlight the latest and the most innovative technologies which are set to change the Future.

This show is based on the 17 Sustainable Development Goals which were set by the United Nations and was adopted by 193 countries in September 2015. The Show also incorporates the 10X Dubai directives which were set by His Highness Sheikh Mohammed bin Rashid Al Maktoum, UAE Vice President, Prime Minister and Ruler of Dubai. This is a radical program that seeks to establish "X Labs" in every government entity and position Dubai 10 years ahead of the rest of the World.

The Future Cities Show is going to be a great platform for local and international institutions from various industries to showcase their latest technologies which are going to redefine the way we live. The show will focus on 3 pillars which are Sustainability, Innovation and Happiness.

Please visit www.futurecitiesshow.com for more information.
Geospatial World

Geospatial World is a highly interactive online platform for geospatial enthusiasts with multiple products under its ambit - website, magazine, video, social media, customized content, webinars.

While www.geospatialworld.net invites 90,000+ visitors a month, Geospatial World Magazine enjoys 50,000+ readership. With 5050+ YouTube subscribers, 20,500+ followers in Twitter and 14,000+ and 10,500+ followers in Facebook and LinkedIn, respectively, we have a powerful social media presence.

When it comes to sensing the pulse of the industry, we are glad to be always at the forefront, thus providing our readers complete insight on global geospatial technology trends and business directions.

Please visit www.geospatialworld.net for more information.
In AWE

In AWE is an online Magazine on Green Initiatives, launched on Earth Day, 22nd April 2014. It covers a wide range of subjects from Green Buidings, Technology, Green Products, CSR Activities, Environment Practices, Events, Conferences, Seminars, Profiles, Art and Organic, Smart Cities etc. It bridges the gap of information between the macro and micro, spreading knowledge and information of everything about Sustainability , Environment, and Energy Effeciency, beyond Metropolitans to Tier1 and Tier2 Cities. It has a wide range of resource content such as Presentation papers, Case studies, Practices being followed by the Companies for easy reference for everyone from students, practising architects,engineers , builders to retailers.

Please visit www.inawe.in for more information.
Infraline

Infraline Energy is India's premier independent provider of information, research and consulting services to energy and infrastructure sector professionals for more than 15 years. The focus areas are Power, Coal, Oil & Gas, Renewable Energy and Roads. Over 600+ organizations across public and private sector have subscribed to our online services of Knowledgebases. We have always focussed up on matching up to our client needs by providing quality information. The products and services portfolio comprises of Knowledgebases, Research and Consulting, Books and Publications, Events, Sector Reviews and Newsletters and InfralinePlus Magazine.

Infraline's success rests on its reservoir of deep domain knowledge and industry experienced resources. Over the years, the organization has ensured that it adheres to strict global standards, compliances and customer centric process.

Please visit www.infraline.com for more information.
IoT Global Network

The IoT Global Network is a new platform for the IoT community to connect and network with industry experts. Featuring a definitive database of over 600 IoT companies and hundreds of products, the IoT Global Network also offers a rich source of regulatory information, market news and expert blogs. The IoT Global Network is a dedicated resource for every IoT professional.

Please visit www.iotglobalnetwork.com for more information.
IoT Now - How to run an IoT enabled business.

With exclusive analyst reports and specialist journalists, IoT Now is the leading global brand covering the Internet of Things, machine-to-machine communications (M2M), embedded devices and connected consumer devices. Delivering webcasts, bi-monthly magazines, white-papers, daily news and expert opinion pieces, IoT Now focuses on the deployment of these technologies across the enterprise, automotive, logistics, healthcare, utilities, travel, security and smart city verticals.

Please visit www.iot-now.com for more information.
m2m2iotpaper

Inaugurated in April 2013, www.m2mpaper.com is a world-class news and resource portal of the latest machine-to-machine (m2m) and Internet of things (iot) information. m2mpaper.com is an initiative in the domain of machine-to-machine (m2m) technologies and Internet of things (iot) and its applications on key Industry verticals namely, automotive, automation, electronics, healthcare, oil & gas, security, supply chain, telecom, transportation, telematics and utilities. m2mpaper.com has a very high quality collection of resources and references such as: articles, case studies, white papers, videos, and interviews from across verticals of the machine-to-machine (m2m) and Internet of things (iot) eco-system and value chain.

Please visit www.m2m2iotpaper.com for more information.
Mercom Capital Group

Mercom Communications India, a subsidiary of US-based Mercom Capital Group, is a clean energy research and communications firm in India recognized worldwide for its expertise in Indian renewable energy markets. Located in Bangalore, India, Mercom has been providing communications and research services across India for clean energy organizations since early 2009.

Please visit www.mercomcapital.com for more information.
New Delhi Times

New Delhi Times, a part of Srivastava Group started under the leadership of Dr. G. N. Srivastava in 1995, with the purpose of providing real news in Hindi and English from the capital of India to the world. New Delhi TImes is the only International Editorial Newspaper, with a major distribution in Delhi and NCR. It circulates news on a variety of topics and interest for all sorts of audience who wishes to be enlightened with the ongoing events in the world of news and entertainment. The main aim is to provide quality information on all events around the globe.

Please visit www.newdelhitimes.com for more information.
oneM2M

oneM2M is the global standards initiative that covers requirements, architecture, API specifications, security solutions and interoperability for Machine-to-Machine and IoT technologies. oneM2M was formed in 2012 and consists of eight of the world's preeminent standards development organizations: ARIB (Japan), ATIS (U.S.), CCSA (China), ETSI (Europe), TIA (U.S.), TSDSI (India), TTA (Korea), and TTC (Japan), together with five industry fora or consortia (Broadband Forum, CEN, CENELEC, GlobalPlatform, OMA) and over 200 member organizations. oneM2M specifications provide a framework to support applications and services such as the smart grid, connected car, home automation, public safety, and health. oneM2M actively encourages industry associations and forums with specific application requirements to participate in oneM2M, in order to ensure that the solutions developed support their specific needs.

Please visit www.onem2m.org for more information.
Opinion Post


Please visit www.opinionpost.in for more information.
Project Cargo Network

Project Cargo Network (PCN) is an ISO 9001 and ISO 14001 certified organisation established to provide a networking platform for the world's top project cargo specialists. Our Members handle the transportation of oversized and heavy items or shipments that consist of complex components that must be disassembled, shipped and then re-assembled. They offer project cargo management for engineering, procurement and construction companies servicing energy, mining, chemical, petrochemical, pipeline, infrastructure and other sectors. Our fast-growing organisation comprises of 220+ specialists in 105+ countries.

Please visit www.projectcargonetwork.com for more information.
Radiance Media

Radiance Media is an Integrated Media, Marketing and Communications firm based in Delhi for News, Content, Planning, Consultancy, Events, Public Affairs, PR, Advertising, Designing, Publishing & Printing. Senior and Awarded teams, members and Consultants in India and Abroad. We have prominent clients like Union Ministries for Tribal Affairs, Culture, PSUs like NTPC, NHB, IOCL and HPCL, OPAL promoted by ONGC , GAIL and GSPC, Industries and Culture Department, Govt of Bihar, Bihar Foundation, Wellnss Expo, Exhibitions India, IIRD Shimla, Macmillan Publishers, PHD Chamber, Delhi Public Library, Pravasi Film Festival 2010 and Builder's Association of India, Global Agri Connect, IIT Patna, India Habitat Centre, Institute of Objective Studies, Khushigram, Khushi Social & Green Networks Pvt Ltd, The Oceanic Group, PFI and Rahul's IAS

Please visit www.radiancemedia.in for more information.
SourceSecurity.com

SourceSecurity.com is the world's leading security industry publication, with an audience of over 180,000 visits monthly. SourceSecurity.com US Edition is specifically dedicated to the US and Americas security market. In addition to its unique and unrivalled comparative database of security products comprising over 18,000 products, including CCTV cameras, IP cameras, access control systems, intruder alarms and integrated security systems, content includes news & analysis, latest applications, and a directory of security companies and events. The site also features in-depth coverage of products and applications in vertical markets such as airport & ports, retail and industrial & commercial security. Dedicated areas for IP security and biometric security recognize the emergence and growth of these technologies, while experts from the industry contribute their valuable insights on business and technology trends. With its depth and breadth of content, SourceSecurity.com is the definitive resource for the security industry.

Please visit www.sourcesecurity.com for more information.
Strategica

Strategica is an India based advisory firm specialising in cross border foreign direct investment, expansion, in-market strategy, business development, joint ventures and fundraising. Our advisors and partners have an intimate knowledge of global commerce and cross-cultural business relationships. Strategica has developed market growth strategies and Board level strategy development for companies in Europe and India who are expanding their global operations. We advise a number of startups, SME's and large business' in India, Europe and Asia with their global expansion.

Please visit www.strategica.co.in for more information.
Sustainability Next
SustainabilityNext is India's leading E-magazine that excites entrepreneurs, executives and students about the possibility of positively impacting people and planet through profits.

Please visit www.sustainabilitynext.in for more information.
Tender Tiger

We are World's Largest and #1 Tender Portal having vast 16 years of experience in providing Tenders Information Service and its solutions which includes upcoming Projects from govt & Private sectors, Tender Results, Liaison/JV/Sub Contracting Services. ETL (E-Procurement Technologies Ltd.) is Worlds # 1 & India's only ISO/IEC 27001 ISMS (Information Security Management System), ISO/IEC 9001 QMS (Quality Management System) and CMMi Level-3 company which ensures the Security of Information and Product, with all International Standards and is certified for end-to-end E-Procurement Solution Provider. It owns & manages www.TenderTiger.com. Our 1 Million+ Satisfied Subscribers are getting daily service from www.TenderTiger.com through E-mail Notification, Web access & TenderTiger Mobile App.

Please visit www.tendertiger.com for more information.
TheBigRedGuide.com

TheBigRedGuide.com is the fire industry's most comprehensive source for fire and safety product information. Our extensive product database covers thousands of firefighting and fire protection products that include fire pumps, hoses, fire monitors, nozzles, firefighter masks, personal protective equipment (PPE) and fire radios etc. from leading manufacturers. The website also features essential industry news, updated daily; an events calendar, and a comprehensive company directory showcasing companies in the fire industry from around the world.

Please visit www.thebigredguide.com for more information.
The Power Times

The Power Times provides information and news on power generation, transmission and distribution entities. There is in-depth coverage of projects, contracts and business news, to technological innovations and improvements, and to future market trends. We offer technology-focused e-newsletters, company search via online product and company directories. Other facilities include job postings, events calendar, interactive news commentary, blogging, social media connections, technology basics and much more.

Please visit www.thepowertimes.in for more information.
Tradeshows.asia

Tradeshows.asia - Asia's Largest Premium Trade shows Portal, an online portal based in India, to help you find upcoming Trade shows, Business Conferences, Trade Exhibitions, Expos and Major Trade Events in Asian Countries. This is a Biggest Directory of Trade show Organizers and Venue owners in Asia. Get detailed information of Event Organizers and Major Trade show Venues in Asian Counties. Promote your event with us and get maximum exposure of your Event, we offer complete online marketing & advertising solutions.

Please visit www.tradeshows.asia for more information.
Trade4India

trade4india.com, Digital Trade Network, India's Premier B2B Trade Portal, offers comprehensive business solutions to the Domestic and Global Business Community through its wide assortment of online services, directory services and facilitation of trade promotional events. The portal is an ideal forum for buyers and sellers across the globe to interact and conduct business smoothly and effectively.

Please visit www.trade4india.com for more information.
Trendy Travel Trade with Food & Shop (T3FS)

Established in 2013, Fabian Media came up with its revolutionary brand T3FS (Trendy Travel Trade with Food & Shop). A blended sector magazine, it aims at keeping the world updated with the trends of travel, trade, hospitality and lifestyle. T3FS has an unquestioned reputation for its high-quality and most updated content with most premium facade. T3FS leads its path with exquisite entrepreneurial culture, creating innovative ideas for the industries in which we operate. Our young and proficient team comprises of some of the most qualified, talented, passionate and experienced professionals.

Please visit www.fabianmedia.net for more information.
TV GME

Excellence and expertise is what Businesses need to maintain their edge over the fast paced and competitive environment. We at Get Me Experts have a team of solution oriented experts, aggregated over the years to provide just the right solution for your business. The main challenge that businesses face is to find a credible expert on time and within their specified region. GME solves this issue by providing a curated list of credible niche experts who are ready to work on-demand, with the best possible solution in real time. What separates us from the rest is we are a customer-centric company.

Please visit www.tv.gme.network for more information.
Urbana Update

Urban Update magazine aspires to play a special role — that of a primary, indispensable link among stakeholders connected to urban development, and reinforces the magazine's vision of evangelizing urban infrastructure, governance, culture and sustainability.

Please visit www.urbanupdate.in for more information.
Urban Vaastu

Urban Vaastu is a national lifestyle magazine with the tagline 'Building Modern India'. Aiming to nurture and spread awareness on the need for sustainable living places which are well designed and planned, this magazine is your source of attaining awareness on the various development policies and projects that are being brought by the government as well as the private sectors. Also wishing to revive the ancient culture and heritage of India, Urban Vaastu is a magazine which aims to reach out to the niche readers!

Please visit www.urbanvaastu.com for more information.
White Note

White Note is an online news publication that provides information, analysis and insights on the latest developments related to the technology and telecom industry. In an endeavour to provide readers balanced and distinctive coverage on different aspects of the ICT industry in India and abroad, White Note covers all the major trending topics. From IoT to Cloud computing, to smart city, its insights and informative content aims at enabling consumers to gather the market pulse related to various ICT verticals.

White Note is here to meet the growing appetite for quality content that aims to educate and inform techies and enthusiasts abut anything and everything on IT and telecom on a daily basis.

Please visit www.whitenote.in for more information.
Winmax Forum

The WiMAX Forum is an industry-led, not-for-profit organization that certifies and promotes the compatibility and interoperability of broadband wireless products based upon IEEE Standard 802.16. The WiMAX Forum's primary goal is to accelerate the adoption, deployment and expansion of WiMAX, AeroMACS, and WiGRID technologies across the globe while facilitating roaming agreements, sharing best practices within our membership and certifying products. WiMAX Forum and WiGRID Certified® products are interoperable and support broadband fixed, nomadic, portable, and mobile services. The WiMAX Forum works closely with service providers and regulators to ensure that WiMAX Forum Certified systems meet customer and government requirements.

Please visit www.wimaxforum.org for more information.
Window & Facade

Window & Facade magazine rolled out from the house of F & F Media and Publications as a bimonthly technical journal, Window & Facade Magazine has become Asia's premier medium for the most sought after in the fenestration and facade market to publish, present and market the ideas, innovations and technology. It goes strong in its aim of bringing the latest and best from around the world at your doorsteps before anyone. And at the same time WFM assures the delivery of your information about your product and service at the tables of the decision makers.
Please visit www.wfm.co.in for more information.
ZingyHomes

ZingyHomes.com is India's largest platform for architecture, design and construction with 10,000+ architect and designer members successfully using the platform and the Zingify app for a) increased outreach & showcasing their portfolios b) getting consultation requests c) publishing their views, opinions and case studies d) networking with peers e) finding detailed specs of products & materials f) requesting call backs, site visits and quotations for products or materials of interest g) recruting talent for jobs & internships h) updates on industry events and i) streamlining administrative tasks.

Please visit www.zingyhomes.com for more information.