All India Institute of Local Self-Government (AIILSG)

Established in 1926, the All India Institute of Local Self-Government (AIILSG), has been the steadfast friend, philosopher and guide to Urban Local Bodies (ULBs) across the Country. For more than eight decades it has contributed to the principles and practice of urban governance, education, research and capacity building. It has designed and developed a vast array of training literature and courses and trained more than 1.5 million stakeholders in diverse areas of urban governance and urban services delivery. These activities of the AIILSG are practiced through 30 regional centres spread across the Country. The Institute anchors the Regional Centre of Urban and Environmental Studies (RCUES) of the Ministry of Urban Development, Government of India for Western India region. This Centre is actively involved in building capabilities of municipal officials, staff and elected members from the States of Goa, Gujarat, Maharashtra, Rajasthan and the Union Territories of Diu, Daman, and Dadra & Nagar Haveli by upgrading their knowledge and skills required for effective administration and implementation of various urban development programmes.

With a view to cater to the growing requirement of ULBs in regard to services, the AIILSG runs specialized capacity building institutions such as the National Fire Academy, the Nrupur Institute of Nursing Science and Research and the Centre for Environment & Disaster Management at Vadodara, PRUDA at Ahmedabad, National Resource Centre for Urban Poverty, International Centre of EQUI-T, the Disaster Management Cell and the Centre of GIS at Pune. It runs the Solid Waste Management Cell of the Government of Maharashtra. In recent years, AIILSG has ventured into rural and tribal capacity building and handholding of rural institutions of self-governance. Over the years, AIILSG has organised local, national and international seminars and conferences to foster debate on issues of urban relevance with a view to dissemination of ideas, better understanding and policy advocacy. It has undertaken a wide gamut of projects to assist states and organisations in the delivery of specific outputs that they have sought. In all that AIILSG has done, it has taken care to work with a full range of stakeholders-grassroots organisations, NGOs, ULBs, state and national governments, international organisations, organisations of the UN, research organisations and universities.

The Institute has organised several tailor-made capacity building programmes for various countries in South Asia, viz, Bangladesh, Nepal, Sri Lanka and in other regions, including South Africa, Ethiopia, Indonesia, Malaysia, China, etc. The Institute has linkages with renowned international organizations including UNCHS (Habitat), UNDP, UNICEF, UNFPA, WHO, DFID, CITYNET, CLGF, US-AEP and the Ford Foundation. It is the anchor institution for Urban Management Programme (UMP – UNCHS – Habitat) for South Asia.

Please visit www.aiilsg.org for more information.
United Cities and Local Governments Asia Pacific (UCLG ASPAC)

The history of United Cities and Local Governments Asia Pacific (UCLG ASPAC) starts with the emergence of the International Union of Local Authorities (IULA) which was established in 1913 in Belgium with its headquarters in The Hague, Netherlands, while IULA ASPAC, headquartered in Jakarta, was set up in September 1989. UCLG ASPAC is one of the Regional Sections of United Cities and Local Governments (UCLG), an amalgamation of International Union of Local Authorities, United Towns Organization (UTO), and World Association of the Major Metropolises (METROPOLIS). UCLG was established on 1 January 2004 and is headquartered in Barcelona, Spain. UCLG is a worldwide association, and the only local government organization recognized by the United Nations.

Please visit www.uclg-aspac.org/en for more information.
APAC CIO

Published in Silicon Valley, APAC CIO Outlook magazine connects the Enterprise IT Community in Asia Pacific Countries. It gives a platform where CIO and other technology decision makers come together to share thought leadership across industries along with their visions and talk about the ongoing and upcoming technology trends. This Knowledge platform brings together CIO,CXO's and other technology decision makers to deliberate over critical market challenges and the current technology trends across industries.

Please visit www.apacciooutlook.com for more information.
Asian NGO

We are Asia's first and only dedicated publication for nonprofits, civil society, and socially-focused and responsible businesses. The 80-page print magazine features a wide range of news, trends, insights and best practices from some of the most influential minds the development sector. AsianNGO aims to inspire a new generation of development professionals through informative and timeless features that cut across themes and geographies. We reach 50,000 institutions/ individuals and this number is rapidly growing.

Please visit www.asianngo.org for more information.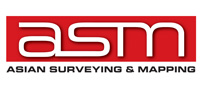 Asian Surveying & Mapping

Asian Surveying & Mapping (ASM) reports on surveying, positioning, GIS and remote sensing in Asia and the Pacific region. ASM is a weekly email newsletter and a news website.

Please visit www.asmmag.com for more information.
Asia Pacific Newswire


Please visit www.asiapacificnewswire.com for more information.
Automation Connect

AutomationConnect is India first End to End B2B Portal exclusively for Industrial Automation conceived and headed by an industrial automation veteran and pioneer.The portal is the Automation Exchange Platform for industrial automation ecosystem comprising of Automation end users(manufacturing industries), Automation vendors, OEMs, System Integrators, Consultants, Automation Technology experts, Automation students and many more who are related to automation. AutomationConnect are Online Media partners to leading event organizers and Online Media publishers to PR firms, consultants,Automation association bodies.

Please visit www.automationconnect.com for more information.
Business Age


Please visit www.businessage.in for more information.
Business and Finance


Please visit www.businessandfinance.in for more information.
Business Headlines

Business Headlines was started in 2015 as an online publishing website for press releases. It serves as a platform for various PR/Business brands for sharing news and information on a variety of business categories. The website, because of the uniqueness of the name, has made its presence felt in the online circuit and is seen as a potential domain for the promotion and publicizing of business brands via the medium of press releases. Business news developments from across the world are regularly shared.

Please visit www.businessheadlines.in for more information.
Business PR


Please visit www.businesspr.in for more information.
Business24 TV

Business24 TV is the first and the only one Azerbaijan online TV channel talking about and on behalf of a real business. Authors and anchors speaking on air are the top companies' CEOs, bank presidents, prominent industrialists and successful businessmen. Guests share the business organization best practicies, discuss the management issues and everyday challenges of the entrepreneurship.

Filling the channel has three main themes: business, sports, entertainment. Business 24 TV is one of the leading film and video production companies in Azerbaijan, we have been offering full production services for documentaries, TV commercials, corporate films, television, short and feature films since 2007. Our company also gives high end services for video production, sound design, 3d animation, compositing and visual effects, as well as a wide, top and full range choice of rental hire equipment suitable for International productions. With our high technical and creative skills, good and lasting tradition, and our highly qualified International personnel, we are able to provide creative and innovative, flexible and affordable services, we work to find the best technical solutions, as well as to create reliable and long lasting worldwide partnership.

Please visit www.business24tv.it for more information.
CCAOI


Please visit www.ccaoi.in for more information.
Corporate Headlines

Corporate Headlines (www.corporateheadlines.in) is an online resource dedicated to the corporate sector for disseminating news, information and updates about the corporate brands via the mode of online press releases. Press Releases play a significant role in providing publicity which is valuable for online visibility of businesses. Business companies, from small-size to large-scale businesses, could see their press releases and multimedia content published on Corporate Headlines, the information which would reach to the online visitors in the World Wide Web.

Please visit www.corporateheadlines.in for more information.
Developing Telecoms

Developing Telecoms is the web portal for mobile and telecoms in emerging markets worldwide. We keep visitors up-to-date with opportunities, technologies, products and services that are transforming communications and empowering communities. Our influential audience covers the decision making chain from ministers and c-level executives to senior technical, marketing and operational managers, researchers, advisers, consultants and integrators. With 16,000 monthly visitors and 26,000 weekly newsletter subscribers Developing Telecoms is the most widely referenced and trusted global information source about telecoms in emerging markets used by operators, service providers, governments and large enterprises throughout Africa, Asia, Central and Eastern Europe, Latin America and the Middle East.

Please visit www.developingtelecoms.com for more information.
Digisilkroad

The international "Digisilkroad" is a commercial website which creates a bridge between international trade fairs and business. The website does its best to set the foundation for an organization which brings genuine trade and commerce through secure and straightforward routes for manufacturers, trader and holding companies.

Please visit www.digisilkroad.com for more information.
Eurasia Observer

Eurasia Observer covers international business news from Europe and Asia. Wide range of news stories from different business categories viz. Automotive Industry, Business Technology, General Business Overview, Consumer Technology, Manufacturing Sector, Telecommunications, Financial Services and Investments, Economic Trends, Retail, Media, Travel and Tourism are coverede. All press releases are presently in English Language.

Please visit www.eurasiaobserver.com for more information.

Electronics Maker


Please visit www.electronicsmaker.com for more information.

Eurasia Wire


Please visit www.eurasiawire.com for more information.
Feeds Floor

FeedsFloor is a digital EXPO platform, which does media partnerships with exhibitions all over the world. At FeedsFloor, you can discover exhibitions locally and internationally and discover and chat with exhibiting companies during LIVE EXPOs.

Please visit www.feedsfloor.com for more information.
In AWE

In AWE is an online Magazine on Green Initiatives, launched on Earth Day, 22nd April 2014. It covers a wide range of subjects from Green Buidings, Technology, Green Products, CSR Activities, Environment Practices, Events, Conferences, Seminars, Profiles, Art and Organic, Smart Cities etc. It bridges the gap of information between the macro and micro, spreading knowledge and information of everything about Sustainability , Environment, and Energy Effeciency, beyond Metropolitans to Tier1 and Tier2 Cities. It has a wide range of resource content such as Presentation papers, Case studies, Practices being followed by the Companies for easy reference for everyone from students, practising architects,engineers , builders to retailers.

Please visit www.inawe.in for more information.
IoT Global Network

The IoT Global Network is a new platform for the IoT community to connect and network with industry experts. Featuring a definitive database of over 600 IoT companies and hundreds of products, the IoT Global Network also offers a rich source of regulatory information, market news and expert blogs. The IoT Global Network is a dedicated resource for every IoT professional.

Please visit www.iotglobalnetwork.com for more information.
IoT Now


Please visit www.iot-now.com for more information.
m2m2iotpaper

Inaugurated in April 2013, www.m2mpaper.com is a world-class news and resource portal of the latest machine-to-machine (m2m) and Internet of things (iot) information. m2mpaper.com is an initiative in the domain of machine-to-machine (m2m) technologies and Internet of things (iot) and its applications on key Industry verticals namely, automotive, automation, electronics, healthcare, oil & gas, security, supply chain, telecom, transportation, telematics and utilities. m2mpaper.com has a very high quality collection of resources and references such as: articles, case studies, white papers, videos, and interviews from across verticals of the machine-to-machine (m2m) and Internet of things (iot) eco-system and value chain.

Please visit www.m2m2iotpaper.com for more information.
The Power Times

The Power Times provides information and news on power generation, transmission and distribution entities. There is in-depth coverage of projects, contracts and business news, to technological innovations and improvements, and to future market trends. We offer technology-focused e-newsletters, company search via online product and company directories. Other facilities include job postings, events calendar, interactive news commentary, blogging, social media connections, technology basics and much more.

Please visit www.thepowertimes.in for more information.
Urban Vaastu


Please visit www.urbanvaastu.com for more information.
WFM


Please visit www.wfm.co.in for more information.