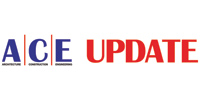 ACE Update



Please visit www.aceupdate.com for more information.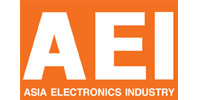 AEI

For more than 20 years, Asia Electronics Industry (AEI) has provided its readers with critical information on technologies, devices and equipment crucial to the development of the electronics industry. AEI is a business-to-business English magazine published monthly. It conveys recent developments and upcoming discoveries in the electronics and semiconductor industries and related sectors, including wireless, automotives, display devices, manufacturing and assembly and tests. As electronics beef up their roles in daily lives amid automation, more industries, including power sources and energy, medical, home-related applications, are also now covered by AEI.

Please visit www.aei.dempa.net for more information.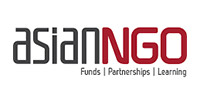 AsianNGO

"AsianNGO is the prime source of information on grants and funding opportunities, learning tools and knowledge resources, partnerships, news, events and policy updates in the development sector across Asia.

As a social enterprise venture of ASSIST (Asia Society for Social Improvement and Sustainable Transformation), AsianNGO is the first and only platform for Asia's social sector and was initiated to address the three main issues that NGOs face today: finding funds, partners and relevant learning resources for better management."

Please visit www.asianngo.org for more information.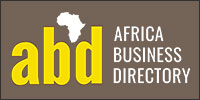 Africa Business Directory

AfricaBizDirectory is an online Web Portal for Importers, Exporters, Manufacturers, Service Providers & Suppliers. These Companies are listed as per their respective categories and comprise of complete company profile, contact and product details so that the search effort of the interested client is minimized and more target oriented.

Please visit www.africabizdirectory.com for more information.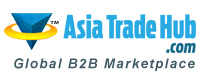 AsiaTradeHub.com

AsiaTradeHub.com, a unit of Matrix net-on-line Limited is Business to Business Trading Portal offer Companies platform to promote their products for Worldwide Customers. It offers basic and Trade Data & Infrastructure information of selected 22 Asian Countries, in addition offer active trading platform for online submission of Trade Leads for direct negotiations/ enquiries and orders from Worldwide Buyers for different sections. AsiaTradeHub.com offer marketing partnership to Asian Companies, promoting them and arranging orders for them through professional trading team and associated trade platforms worldwide on fixed charges for promotion as well as on commission basis. To promote associate supplier and manufacturers offer marketing support and display through TradeHub Gallery and Wholesale Section.

Please visit www.asiatradehub.com for more information.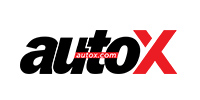 autoX

autoX, fuelled by passionate motoring junkies since September 2006, is the fastest growing automotive lifestyle publication & portal in India.
Our reviews meet the highest standards of editorial quality & integrity and we are fortunate that readers rate the quality of our content among the best in the motoring world globally.

Through our comprehensive tests and unique features, we strive to put our readers in the driver's seat of the most exciting industry in the country. Everything we do is driven by: Heart. Soul. Passion. Emotion.

Please visit www.autox.com for more information.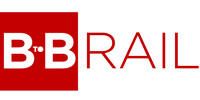 B2B Rail

B2B Rail in an international company specialized in Web Marketing, Leads Generation, Business and Strategy Solutions for the Railway Industry and Public Transport worldwide. Clever solutions for a better communication. Web Marketing is the science of choosing target markets through market analysis and market segmentation, as well as understanding consumer behavior and providing superior customer value. From a societal point of view also the link between a society's material requirements and its economic patterns of response. Marketing satisfies these needs and wants through exchange processes and building long term relationships.

Please visit www.btobrail.com for more information.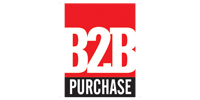 B2B Purchase


Please visit www.b2bpurchase.com for more information.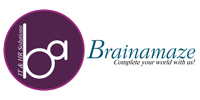 Brainamaze

Brainamaze provides comprehensive resolution to many business over world network into IT & HR. Brainamaze-IT is one of the leading web solutions provider, Web Development Company, with a highly professional team.

Please visit www.brainamaze.com for more information.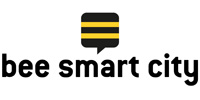 Bee smart city

Bee smart city is the world's premier free global smart city solution network & community. bee smart city takes the creation of prosperous and livable smart cities and communities to the next level, connecting smart city stakeholders and enthusiasts around the globe through its unique online smart city solution network. Our community is driven by thousands of contributing members from cities, solution providers, universities and the civil society, sharing their passion and expertise to make cities and communities smarter. We simplify the exchange of best practice solutions and provide an efficient toolset for smart city analysis, for facilitating collaboration and the successful implementation of replicable solutions.

Please visit www.beesmart.city for more information.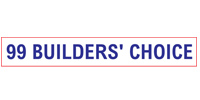 99 Builder's Choice

Four Square Media Pvt. Ltd. (An ISO 9001- 2008 Certified Company) is a group of Business Newspapers, established in 1987, publishing Thirteen Business Newspapers. 99 Builders' Choice is among one of them. It is a monthly newspaper devoted to hardware constructions, sanitary, kitchen, furniture, plumbing, interior industries & market. It covers all types of hardware, sanitary, construction products, Wood , Glass, Allied Industry, technology & trends in every issue. It also covers more than 2000 Products/Spares/Services/Materials related to construction Equipment.

Please visit www.99businessnewspapers.com for more information.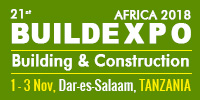 Buildexpo

Serving the business information industry for the past two decades, Expogroup is one of the foremost organizer of trade events and publisher of business publications in Africa. Currently, we have a portfolio of over 25 annual events, 8 publications and 14 portals on various business sectors.

Please visit www.expogr.com for more information.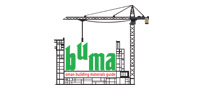 Buma

Ibn ahmed united enterprises – proudly launching the "BUMA" Oman Building Materials Guide is a booklet for the manufacturers, wholesalers, suppliers & retailers. Source of informative information for the new materials of building construction. Distribution will reach to the target industries like construction companies, engineering consultant, building retailers, walk in customers & etc.

Many types of Building materials are used in the building construction and construction industry to create buildings and structures. These categories of materials and products are used by architects and construction project managers to specify the materials and methods used for building .

Please visit www.omanbuildingmaterials.com for more information.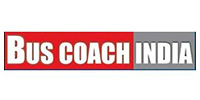 Bus Coach India

Bus Coach India gives its clients the benefits of global audience. Our clients are Bus Coach Manufacturers, OEMs, Fleet Owners, Bus Body Builders, Raw Material Providers, Bus Coach Accessories Manufacturers, Financiers, Tour Operators, ASRTUs, Corporate Houses, Educational Institutions, Defense Forces, Hospitals etc. Therefore, Global Companies i.e, Tata Motors, Ashok Leyland, Force Motors, SML Isuzu, M&M, Eicher Motors, Volvo Buses, FASCHING Salzburg, JCBL, Actia India, Eberspaecher, J. K. Tyres, Continental Tyre, Michlin Tyre, Allison Transmission, Yes Bank, Snap on Tool, Sidwal Technology, Otoseatz, FASCHING Salzburg GmbH, WCB, ALP Overseas, Traves Bansawra, RG Fibrotech, Henkel, Subros, and Icat etc. are our valued advertisers.

Please visit www.buscoachindia.com for more information.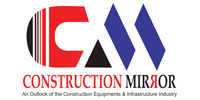 Construction Mirror

CONSTRUCTION MIRROR - "An outlook of the construction Equipment & Infrastructure Industry" is a monthly magazine. Each issue of construction mirror consists of interviews of Top executives of successful companies who share their best practises and views on important issues of industry. These issues include important topics such as engineering and technology, project funding, labour issues, liability, regulations and the environment.

Please visit www.electricalmirror.in for more information.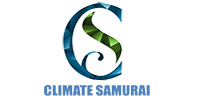 Climate Samurai

Climate Samurai, is India's first and only digital tabloid and real-time news website tracking the renewable energy, electric vehicle, hydro and biofuel market and climate news. Climate Samurai's news portal is highly appreciated by the Industry veterans and regarded as a leading source of information in the sector, providing the exclusive stories that matter to the industry.

Breaking news is available through our dynamic website and across a range of digital platforms. Once a month, 12 times a year, our e-tabloid provides exclusive business information, interview with veterans, a series of ground-breaking special reports add in-depth analysis and insight at no extra charge to huge subscriber based from the segment.

Please visit www.climatesamurai.com for more information.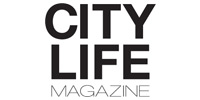 City Life Magazine

City Life Magazine (CLM) spin out of Ediplan publishing and a professionals group operating in the energy and industrial automation branch. City Life Magazine. Energy and Environment for the city of the future is the first digital magazine which takes advantages by the extraordinary opportunity and development offered by the digital new media: the texts are enriched by videos, audios, animations, photo gallery and all the documents can be consulted in real time. CLM is a bimonthly magazine (6 issues for year) supported by weekly news on the web site www.citylifemagazine.net and sent for free to a selected target about 70.000 e-mail addresses.

Smart cities, sustainable growth, energy efficiency and climate change are among the most important topics handled by City Life Magazine, focusing on IT, energy innovation and environmental sector, interested to contact the multiplicity of subjects that represents the Italian productive workforce.

Please visit www.citylifemagazine.net for more information.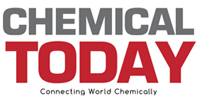 Chemical Today

CHEMICAL TODAY' is a unique, global monthly magazine catering to chemistry & the chemical industry.

Magazine covers nearly 52 sectors annually. With a focus on 4 to 5 sectors each month, it gives access to latest happenings in the corporate sector as well as academic research. Other than the usual suspects – the Cover Story (Sector View), Features, Events and Interviews (Expert Viewpoint), Chemical Today will focus on Green Chemistry/Sustainability, IT In Chemicals, Automation, Safety Watch, Logistics and Research & Development (R&D) By Youngsters on a monthly basis. A critical element in any corporate house, the content coverage includes the 'Plant Visit' section. The coverage showcases strength of a company's production unit – the technology & equipment power, product capability and strategic views of management for further growth.

Please visit www.worldofchemicals.com for more information.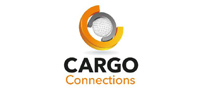 Cargo Connections


Please visit www.cargoconnections.net for more information.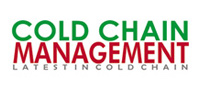 ColdChainManagement

ColdChainManagement Magazine purveys information on Temperature Controlled Supply Chain Industry is a B2B magazine that provides information related to machineries, equipments & accessories of Cold Chain, Cold Storage, Cold Logistics, Refrigeration Equipments, Material Handling, Cool Packaging and allied Cold Storage, Cold Transport & Cold Supply Chain Verticals. Every issue carries articles/research papers by leading scientists & technologists and also a Buyers' Guide to easily locate suppliers of machinery, equipment & accessories of Cold Chain and allied industries. Regular features include 'Trade News & Notes' (Indian & International), 'Company News', 'Product Reviews', 'Indian & International Trade Fairs & Exhibitions', 'Research & Development' and 'Book Reviews' along with interviews with top personalities in the Perishable Supply Chain Sector.

Please visit www.coldchainmanagement.net for more information.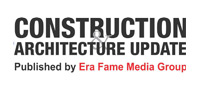 Construction Architecture Update

Leading bi-monthly business magazine from the Era Fame Media Group, which offers you the latest updates about Projects, Real Estate scenario, Modern trends, Architecture marvels, New product reviews & Sector update. It offers readers in-depth analysis on the latest happenings and focuses on interviewing the industry professionals, whilst including the feature articles & Industry top news on Infrastructure, Construction, Architecture industry etc.

Construction & Architecture Update magazine, is the only multi-platform publication in the B2B segment, targeting to the Construction and Architecture professionals with highest market awareness throughout in PAN India.

Please visit www.constructionarchitectureupdate.com for more information.
Convergence Plus

Convergence Plus is a comprehensive online platform providing reliable and valuable information on the Indian and Global Information and Communications Technology (ICT) industry, covering broadcast, cable & satellite, entertainment, information security, information technology, mobility, and telecom, etc.

Please visit www.convergenceplus.com for more information.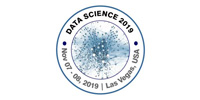 Data Science 2019

Data Science Conference 2019 aims to bring together the professionals, Industrialists, researchers, and practitioners to present their latest achievements and innovations in the area of Big Data Analytics and Data Science. Big Data Analytics and Data Science conference cover all aspects of Big Data, Data Science and Data mining including algorithms, software and systems, and applications

Please visit www.coalesceresearchgroup.com for more information.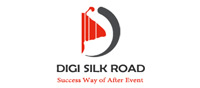 Digisilkroad

The international "Digisilkroad" is a commercial website which creates a bridge between international trade fairs and business. The website does its best to set the foundation for an organization which brings genuine trade and commerce through secure and straightforward routes for manufacturers, trader and holding companies.

Please visit www.digisilkroad.com for more information.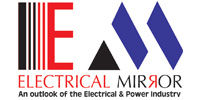 Electrical Mirror

Established in 2011, ELECTRICAL MIRROR is India's one of the leading Monthly Magazine on Electrical & Power Sector. With the circulation of nationwide and it is one of the most widely read magazine which covers the interviews of the top leaders of the power industry, articles, write up on latest technology, product information, guest articles, company profiles and information on the latest events and conferences on the power sector.

ELECTRICAL MIRROR was launched with the goal of providing the news on Electrical and Power Industry, and the data which help to analysis the market current scenario to benefits the top industry's decision-makers to run their business accordingly. Electrical Mirror through its online service provides news, events details, conferences, latest product launched and services.

Please visit www.electricalmirror.net for more information.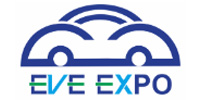 EVE EXPO

2019 The 2nd China (Guangzhou) International New Energy Vehicle Industrial Ecology Chain Exhibition & Global New Energy Vehicle Leadership Summit

Please visit www.evexpovip.com for more information.

EQ Int'l Magazine

EQ Int'l Magazine is India's Premiere Solar & Renewable Energy Magazine Since 2009 having a print run of 20,000 Copies, Readership of 100,000. EQ's Digital presence is unparalleled with its Magazine read by over 250,000+ professionals in Digital Format (On Browser of PC, Laptop, Tablet, Smart Phone etc...). Its unrivalled daily e Newsletter and most visited website www.EQMagPro.com has lakhs of viewers and visitors daily.

EQ Int'l Magazine which is selected by Industry's Top Brands as its exclusive Brand Carrier, Industry's Top Professionals on its Editorial Advisory Board, Unique Content, Info-graphical design & layout makes it the most popular & referred publication.

Please visit www.eqmagpro.com for more information.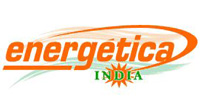 Energetica India

ENERGETICA INDIA, the leading technical magazine for renewable and conventional power generation, transmission and distribution in India is published eight times each year.

It covers the latest news,outstanding product developments, new technologies, plant reports and other important topics for the green energy market.

The digital version of the magazine and the weekly e-newsletter are read by more than 1,80,000 professionals all over the world.

ENERGETICA INDIA represents a highly targeted advertising opportunity for companies who wish to influence the Indian energy market.

Please visit www.energetica-india.net for more information.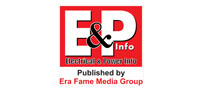 Electrical & Power Info

ELECTRICAL & POWER INFO, magazine contains a well composed information and it represents right balance of Electrical and Power sector and it reviews smart grid technology, Current scenario, energy efficiency and much more.

Magazine regularly publishes insight into industry's news, development, latest happening industry updates, market growth with a broad view of sector News, Analysis, Cover story, Projects, Technology developments, Product update, environmental and features at a national level. We strive to introduce new talent through our regular features & interviews and the most authentic and informative editorial content including Cover story and Special features. It offers high value to advertisers as it delivers to an audience that is not only hooked to the magazine but also engaged in all key decision making processes regarding choice and purchase of materials.

Please visit www.electricalpowerinfo.com for more information.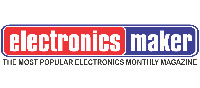 Electronics Maker

Electronics Maker (EM) is a monthly magazine in the field of electronics published by EM Media LLP since 1996 under the license of RNI, Ministry of Information & Broadcasting. It is one of the most dynamic and vibrant monthly electronics magazine of post liberalization era. At present it has readership in the range of over half million per month, which is growing at a very rapid rate of 10%- 20% per annum. EM features articles/reviews by the eminent experts/professionals on the modern and core issues related to electronics circuits/design engineering, innovation-centric novel electronics projects for youths and R&D professionals, information systems development and management issues, policy issues of government pertaining to electronics industry, environmentally appropriate technologies in the frontier areas of electronics & IT.

Please visit www.electronicsmaker.com for more information.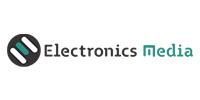 Electronics Media

Electronics Media & Electro Bits Magazine is an initiative of Digi Electro Media an India based electronics and technology media company specializes in state of the art information from global electronics market and publishes in-depth knowledge, related to new innovations, upcoming products, market analysis and many more… around the world. You may know us for our quality publishing from electronics world but we do more than a publishing company.

Please visit www.electronicsmedia.info for more information.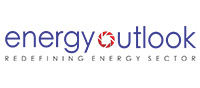 Energy Outlook Magazine

Backed by a powerful heritage of natural resources, Energy Outlook Magazine truly supports save our planet from the ravages of climate change. We cover all the aspects of energy sectors including Tech Updates, Climate Changes, Product Launches, Articles, News, Interviews and Opinions that continuously changing energy sector's phenomenon. With the Presence at multiple platforms, Energy Outlook Magazine provides solution to reach and engage with this unique audience anyplace, anytime!

Our content shares authentic facts and information that reveal a true sense of nature. It is our endeavor to provide single window solutions to subscribers, entrepreneurs, researchers, libraries, advertisers & advertising agencies and publishers. With its high quality content and unique design, Energy Outlook Magazine is going to be one of the best in the sector. We take the lead in providing original and timely data through our numerous products and services.

Please visit www.energyoutlook.net for more information.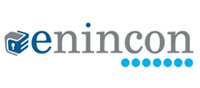 Enincon

Enincon llp is a leading provider of research, analytics and advisory services in the energy and infrastructure space to different stakeholders across the globe. enincon blends extensive knowledge of all aspects of the energy and infrastructure industry to provide unmatched analytical insights, innovative strategies, and measurable value creation for our clients.

Please visit www.enincon.com for more information.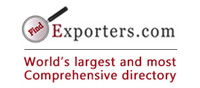 Find Exporters

Find Exporters is an online web portal for Exporters, Manufacturers and Suppliers. Find Exporters went online in 2011 with a mission to facilitate exports worldwide.

Please visit www.findexporters.com for more information.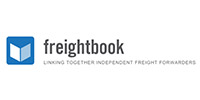 Freightbook


Please visit www.freightbook.net for more information.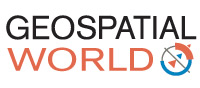 Geospatial World

Geospatial World is a highly interactive online platform for geospatial enthusiasts with multiple products under its ambit - website, magazine, video, social media, customized content, webinars.

While www.geospatialworld.net invites 90,000+ visitors a month, Geospatial World Magazine enjoys 50,000+ readership. With 5050+ YouTube subscribers, 20,500+ followers in Twitter and 14,000+ and 10,500+ followers in Facebook and LinkedIn, respectively, we have a powerful social media presence.

When it comes to sensing the pulse of the industry, we are glad to be always at the forefront, thus providing our readers complete insight on global geospatial technology trends and business directions.

Please visit www.geospatialworld.net for more information.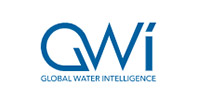 Global Water Intelligence

Global Water Intelligence publishes newsletters and reports providing analysis and strategic data on the international water market. Its flagship publication, the monthly industry journal Global Water Intelligence (GWI), has established itself as the market-leading publication for developers, suppliers, financiers, governments, utilities and municipalities seeking information and analysis on water projects with an element of private sector participation.

Please visit www.globalwaterintel.com for more information.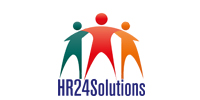 HR24SOLUTIONS

HR24SOLUTIONS helps your company to build an engaging culture where your employees can perform at their best. Our organization strength lies in the professionalism and loyalty of our people and we invest significant time and resource to ensure they are highly trained to consistently source and closely match skilled candidates with the right companies.

Please visit www.hr24solutions.com for more information.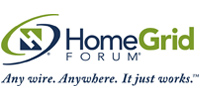 HomeGrid Forum

HomeGrid Forum (HGF) is an industry alliance that started in 2008 and the first HGF certified product was deployed in 2013. HGF brings together the world's best in technology innovators, silicon vendors, system manufacturers and service providers to promote G.hn, the globally recognized gigabit home networking technology based on ITU-T standards. G.hn provides a single service delivery platform for your entertainment, your workspace – all your digital lifestyle needs – across any wire, simply and reliably.

Please visit www.homegridforum.org for more information.
Hardware Events

India's Premier monthly publication related to construction industry. This publication covers the latest news, views and articles. Our mission is to be a bridge between the professional, Architect, Builders, Interior Decorators. PRODUCTS AND SERVICES

Hardware Events is a perfect platform to advertise your product and services to the most important segment of opinion influencers. As a vertical publication with precise targeting of its readers. You will have no media wastage normally associated with general News papers.

Please visit www.hardwareevents.in for more information.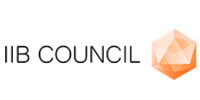 Institute of iBusiness Council

IIB Council (Institute of iBusiness Council) is a division of International Council of E-Commerce Consultants, also known as EC-Council, one of the world's largest cybersecurity technical certification bodies.

The IIB division is dedicated towards developing the world's first Business Technology and Enterprise Digital Transformation Professional Training and Certification Programs.

The programs aim at revolutionizing traditional approach in business operations. IIB's Smart Education includes Certification Programs in Digital Marketing Management, Digital Project Management, Blockchain and Financial Technology Management (FinTech).

Please visit www.iibcouncil.org for more information.
Indiaexportnews.com

Indiaexportnews.com is India's Prime Export News Portal which publishes latest Market updates & promote Indian Companies overseas. Indiaexportnews.com portal helps Indian firms to explore & promote their products & services overseas. On this portal latest market, currency etc. trends are posted continuously. We also organize India Pavilion in various International Trade Exhibitions Worldwide.

Please visit www.indiaexportnews.com for more information.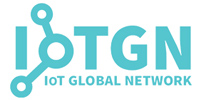 IoT Global Network

Discover the world of IoT. IoT Global Network is the ultimate intelligence platform for the global machine-to-machine communication value chain.

IoT Global Network serves as an invaluable source of information for IoT decision makers in all areas of industry and public services, including consumer-related, energy, financial, industrial, healthcare, security and transportation, – and anyone else who would like to learn more about how the Internet of Things will shape tomorrow's society.

Please visit www.iotglobalnetwork.com for more information.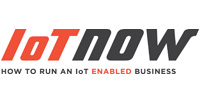 IoT Now - How to run an IoT enabled business.

With exclusive analyst reports and specialist journalists, IoT Now is the leading global brand covering the Internet of Things, machine-to-machine communications (M2M), embedded devices and connected consumer devices. Delivering webcasts, bi-monthly magazines, white-papers, daily news and expert opinion pieces, IoT Now focuses on the deployment of these technologies across the enterprise, automotive, logistics, healthcare, utilities, travel, security and smart city verticals. To join our community, register at: www.iot-now.com For more information, contact: Charlie Bisnar at c.bisnar@wkm-global.com

Please visit www.iot-now.com for more information.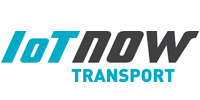 IoT Now - How to run an IoT enabled business.

The Internet of Things (IoT) is affecting every aspect of our daily lives, but none more than Transport. Car buyers see financial and environmental benefits in buying transport services, not vehicles. With vehicle connectivity and autonomy, this is changing the car, how we use it, and the business model for a global industry. Smart cities need integrated, green, and cost-efficient public transport services. Airports, ports and rail stations will benefit from greater connectivity, optimising the use of existing infrastructure, and rationalising investments. At a time of fundamental change, decisions need to be timely and well-informed so IoT Now (www.iot-now.com) has launched a new smart media brand, IoT Now Transport (www.iotnowtransport.com)

Please visit www.iotnowtransport.com for more information.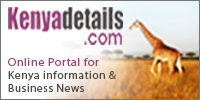 kenyadetails.com



Please visit www.kenyadetails.com for more information.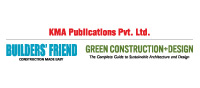 KMA Publication Pvt. Ltd.

Founded in 1973, KMA Publication Pvt. Ltd has created a niche for itself in the Publishing industry. With the aim to provide latest, authentic and valuable information about construction industry, it launched its first Magazine "Builders' Friend", which presently is being acclaimed across India for the in-depth analysis of the prevailing market rates of the building materials, thus immensely helping readers in their initiative to build the most cost-effective structure. To bring about more depth and as a natural progression of our initial mission, the company came up with the magazine "Green Construction+Design", that intend at making people aware of the new and creative sales innovations in sustainable technologies and products. Currently, the readership of both the magazine extends beyond 35000 readers.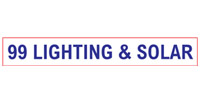 99 Lighting & Solar

99 Lighting World is a Monthly Journal devoted to Energy Efficient Modern Lighting, Led Solar & other related Non-Conventional Energy Products. You can get huge information about Lighting Products in India through our 99 Lighting World Business Newspapers. Our 99 Lighting World Business Newspaper is a useful source of information of Lighting Products and Solar Products Manufacturers and Suppliers of Lighting World Products. Lighting and Solar Companies find in this magazine the most up-to-date information on energy efficient Lighting products being developed and used in India.

Please visit www.99businessnewspapers.com for more information.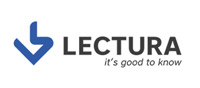 LECTURA

LECTURA has been the leading provider of machinery intelligence on the market since 1984. Our database contains over 100.000 heavy machinery models and provides evaluation of used machines through our online tool or printed books. Our service offer also includes technical specifications and data enriching, product and market analyses, high value lines for individual categories, as well as specific manufacturers and models, country-specific price development determination for specific categories or models, and many other client-tailored services.

Please visit www.lectura.de for more information.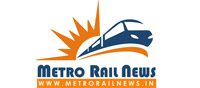 Metro Rail News

Metro Rail News, is India's exclusive and leading news portal and monthly magazine which is being published with a deep focus on urban mobility, metro railway projects, mass rapid transit systems, high-speed rail projects, transport infrastructure, and smart public transportation in smart cities projects in India by Symbroj Media Pvt. Ltd., New Delhi. Our magazine has presently 10000+ print subscribers and 75000+ digital subscribers from relevant industries and growing rapidly. You will be glad to know that most of our subscribers belong from the decision maker community of the industry.

Please visit www.metrorailnews.in for more information.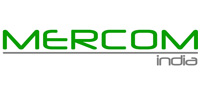 Mercom Communications India

Mercom Communications India, a subsidiary of US-based Mercom Capital Group, is a clean energy research and communications firm in India recognized worldwide for its expertise in Indian renewable energy markets. Located in Bangalore, India, Mercom has been providing communications and research services across India for clean energy organizations since early 2009.

Please visit www.mercomindia.com for more information.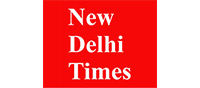 New Delhi Times

New Delhi Times, a part of Srivastava Group started under the leadership of Dr. G. N. Srivastava in 1995, with the purpose of providing real news in Hindi and English from the capital of India to the world. New Delhi TImes is the only International Editorial Newspaper, with a major distribution in Delhi and NCR. It circulates news on a variety of topics and interest for all sorts of audience who wishes to be enlightened with the ongoing events in the world of news and entertainment. The main aim is to provide quality information on all events around the globe.

Please visit www.newdelhitimes.com for more information.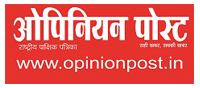 Opinion Post

Opinion Post is a fortnightly Hindi National Magazine. Along with the online edition (www.opinionpost.in), it aims to provide its readers with the most up-to-date, insightful, unbiased and accurate News / Stories, happening across the Nation.

The national fortnightly (Hindi) news magazine having readership of more than five lakhs. It gives special emphasis on the coverage of socio-political, development, entertainment, art and culture, literature, technology and other issues. The magazine has a presence in tier A, B and C towns across Pan India and available at more than 100 prominent railway stations and prominent places. It reaches across all sectors of the society.

In a very short span of time, it has come up as one of the prominent brands in the field of print media which has made a strong impact on the readers . It has a well experienced and competent editorial team and reputed people of the society contributing regularly with their articles.

Please visit www.opinionpost.in for more information.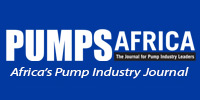 Pumps Africa

Pumps Africa is a unique international technical magazine devoted to the selection, application, installation and maintenance of pumps, pumping machinery, components and ancillary equipment.

The journal provides purchasers and users of pumps, seals, valves and motors with an authoritative source of practical and technical information.

Pumps Africa includes feature articles for pump users and manufacturers, news of product developments and applications, case studies of pumping problems, business news and financial reports, exhibition coverage and a monthly product finder service. Our readership and Database includes users, maintenance, operators, engineers, procurement and management professionals from municipal water and wastewater plants, power generation industry, paper and steel mills, HVAC, marine, chemical plants, and general industries.

Please visit www.pumps-africa.com for more information.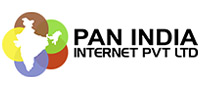 Pan India Internet Pvt. Ltd. (PIIPL)

Pan India Internet Pvt. Ltd. (PIIPL) is an 18 year-old organization, working since 2001 in the IT-Internet Industry. We have worked on various large in-house online projects over the years, and are a strong team of 50+ dedicated professionals working towards one common goal - to help our clients achieve their goals!

With the above as our motto, we, as a team, strive to create the best online solutions for our clients to help them grow their business. We are your one-stop solution providers for all your digital marketing needs bringing all our collective experience into play to help you achieve your business goals.

Please visit http://www.panindia.in for more information.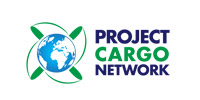 Project Cargo Network

Project Cargo Network (PCN) is an ISO 9001 and ISO 14001 certified organisation established to provide a networking platform for the world's top project cargo specialists. Our Members handle the transportation of oversized and heavy items or shipments that consist of complex components that must be disassembled, shipped and then re-assembled. They offer project cargo management for engineering, procurement and construction companies servicing energy, mining, chemical, petrochemical, pipeline, infrastructure and other sectors. Our fast-growing organisation comprises of 220+ specialists in 105+ countries.

Please visit www.projectcargonetwork.com for more information.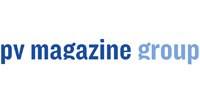 Pv Magazine

Since its initial publication in 2008, pv magazine has evolved into the top international magazine for solar decision makers and is now leading the global solar media market. pv magazine is expanding its position as the number one global knowledge platform. The media portfolio from pv magazine rounds off its comprehensive digital range with the daily newsletter and the most current news

Please visit www.pv-magazine.com for more information.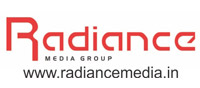 Radiance Media

Radiance Media is an Integrated Media, Marketing and Communications firm based in Delhi for News, Content, Planning, Consultancy, Events, Public Affairs, PR, Advertising, Designing, Publishing & Printing. Senior and Awarded teams, members and Consultants in India and Abroad. We have prominent clients like Union Ministries for Tribal Affairs, Culture, PSUs like NTPC, NHB, IOCL and HPCL, OPAL promoted by ONGC , GAIL and GSPC, Industries and Culture Department, Govt of Bihar, Bihar Foundation, Wellnss Expo, Exhibitions India, IIRD Shimla, Macmillan Publishers, PHD Chamber, Delhi Public Library, Pravasi Film Festival 2010 and Builder's Association of India, Global Agri Connect, IIT Patna, India Habitat Centre, Institute of Objective Studies, Khushigram, Khushi Social & Green Networks Pvt Ltd, The Oceanic Group, PFI and Rahul's IAS

Please visit www.radiancemedia.in for more information.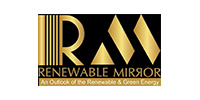 Renewable Mirror

Renewable Mirror is an India's one of the new leading monthly Magazine of Renewable & Green energy sector. And dedicated to work for this industry with all updates on news, tender and projects. This is newly launched by Icon Media Group sister Magazine of Electrical Mirror. Within short period of time it has captured the attention of the leaders in the Renewable industry. With an all India circulation and a readership of up to 43,000, it will become most widely read magazine with very short period of time, as we have short term goal to reach across the industry.

Please visit www.renewablemirror.com for more information.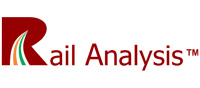 Rail Analysis

Rail Analysis is the most Prominent Magazine on Railways , HSR and Metro Rail Development in India covering projects such as All Metro , HSR , Semi HSR , Ultra HSR and Traditional Rail Projects in India. We continue to be focused on the promotion of the Railways Industry Development in India and its Future Growth towards modernization of the Railways.

Our Magazine is sent to Indian and Global Railway Professionals & Major marketing platform, distributed to the decision makers of the Railways Industry in India. It provides the latest news and updates on Indian projects for International companies to connect with each other and collaborate for projects in India along with information and analysis on railway projects in India.

Please visit www.railanalysis.in for more information.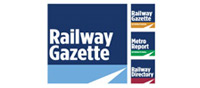 Railway Gazette

The Railway Gazette Group is the leading provider of business management and technical information for the world's railway industry, offering an extensive range of print, digital and online news and data resources. These are read and respected by railway operators and suppliers in more than 140 countries.

Please visit www.railwaygazette.com for more information.
Saur Energy

Saur Energy International is the highest read solar energy Magazine in India and enjoys the maximum readership than any other solar or power related media.

Saur Energy International magazine circulation is 15,000 print copies and over 200,000 digital copy views. Saur Energy's unique and research oriented content is read globally. Our daily news letters are reaching to thousands of industry "think tanks" helping industry with policies, products and strategy to achieve their goals. In-housing expertise in the solar sector we deliver you jam-pack full of information on today's happenings. Our portfolio is innovation but our transition is tomorrow's vision.

Please visit www.saurenergy.com for more information.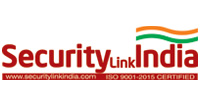 Security Link India


Please visit www.securitylinkindia.com for more information.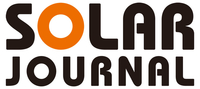 Solar Journal

Solar Journal is an integrated media working on the productions of natural energy-related free magazine, website and seminars. It covering many topics related on renewable energy, particularly in Solar Energy. Basic knowledge, news on trending items and information on market movement are presented to the audiences in a comprehensible way. Solar Journal began as a quarterly magazine. For every issue, 100 thousand copies will be delivered to the retail stores, DIY stores, electric utilities and also local governments.Besides, there are 100 thousand page views per month on its official website and over 100 participants for every PV seminars.

Please visit www.solarjournal.jp for more information.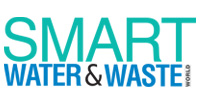 Smart Water & Waste World

Smart Water & Waste World (SWWW) is a community engagement platform bringing together the world's water communities through print, live events, online properties, training programs and market solutions.

We have a monthly print-run of 12,000 strong and verified database - reaching industries, government & municipal bodies, water & environment consultants, embassies, research organizations and water companies every month.

We are the most authoritative source of information that enables water industry to take informed buying decisions to further their business by providing the right blend of news, products, trends, and analysis to bring together information from diverse disciplines on water & wastewater from across the globe and most importantly India.

Please visit https://bit.ly/2AK8jZ9 for more information.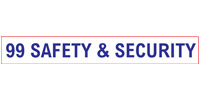 99 Safety & Security

Four Square Media Pvt. Ltd. (An ISO 9001- 2008 Certified Company) is a group of Business Newspapers, established in 1987, publishing Thirteen Business Newspapers. 99 Safety & Security is among one of them. 99 Safety & Security is a Monthly Journal devoted to Safety, Security and Fire Fighting Equipment, Products, Technologies, Projects and Services. Our Safety & Security Journal highly demanded among people. So it is a good idea to promote your Safety & Security Products in our Business Newspaper- 99 Safety & Security. Thorough our 99 Safety & Security Business Newspaper, you can advertise your Safety & Security products throughout India at very reasonable price. You are able to find out Safety & Security Equipment Wholesaler, Safety & Security Equipment Dealer, and Safety & Security Equipment Distributors through our Monthly Journal 99 Safety & Security.

Please visit www.99businessnewspapers.com/ for more information.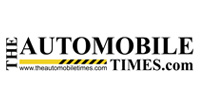 The Automobile Times

The Automobile Times provides with the latest breaking news and videos straight from the Automobile industry including in depth coverage, news, views, reviews market dynamics, research and design of this industry.

Please visit www.theautomobiletimes.com for more information.
Trade4India

trade4india.com, Digital Trade Network, India's Premier B2B Trade Portal, offers comprehensive business solutions to the Domestic and Global Business Community through its wide assortment of online services, directory services and facilitation of trade promotional events. The portal is an ideal forum for buyers and sellers across the globe to interact and conduct business smoothly and effectively.

Please visit www.trade4india.com for more information.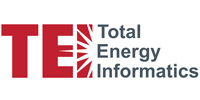 Total Energy Informatics



Please visit www.theenergyinfo.com for more information.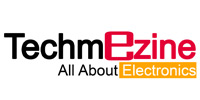 Techmezine.com

Techmezine.com is the most prominent digital platform that provides the most leading website that takes up the stage of most promising publications that leads the field under the section of electronics and technology across the globe. The Techmezine.com is loved and cherished by each and every reader. It provides news related to latest electronics that has a mission to accomplish and provide all the latest electronics related news to enable the audience to take benefit of the information provided.

Please visit www.techmezine.com for more information.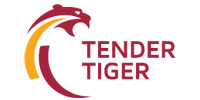 TenderTiger.com

TenderTiger.com tracks more than 10 Million+ Tenders, RFP, RFQ, Auctions, EOI from around the world annually published by 10K's of Buyers such that Suppliers can find new Business opportunities to sell their products & services.

Supplier can access Global Tender & projects information published by government departments, PSUs, Corporate, Institutes, Educational trusts etc through email service across India, Africa, Asia, Middle East, Europe, SAARC countries and other parts of Globe as well. We also help buyers in automating his purchase & sales using tools like eRFQ, eTendering, Reverse Auction, Forward Auction, eAuction, Indent Management, Contract Management, etc. We endeavour to make procurement simple, fast, transparent & economical. We offer end to end eProcurement solution & services through different portals.

Other than Tenders Information we can help our clients to provide Liaison services, Subcontracting services, JV/Consortium, Tender Result services & more.

Please visit www.tendertiger.com for more information.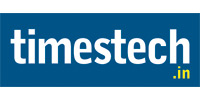 TimesTech.in

TimesTech.in India's #1 growing B2B website on Electronics and Technology is exploring the editorial opportunity for companies/firms working in the EMS Industry.

TimesTech is India's leading web portal, which is catering and addressing the industry hunger for electronics and technology information. We are hereby committed to giving our readers exhaustive information on electronics technology and revolutionary innovations in the field that will define the trajectory of coming times.

Please visit www.timestech.in for more information.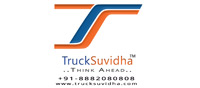 Truck Suvidha

Trucksuvidha is a web portal for the Indian transportation industry. It is connecting transporters, truck drivers, customers and other related entities. It was founded in 2014 and operating all over India. Its service is aimed for the brokers/ transporters/ logistics heads/ delivery heads to make the use of technology and for making better load and truck availability. On an aggregate 30500+ verified transporters and 18500+ customers/industries across India are registered on the Portal. TruckSuvidha helps to improve productivity by reducing the time it takes to search for loads or trucks. It provide the service that will help the user to get the movement of vehicle and material efficiently. User can avail the service by connecting through customer Helpline no. 8882080808. It also facilitates the users by offering vehicle tracking solutions. GPS integrated vehicles can easily get load for return trips. TruckSuvidha is working on a theory, "If there are problems, there are solutions as well". Its mission is to serve the transportation industry to best of the abilities to foster the profitable, safe, secure transportation of goods and services for the customers.

Please visit www.trucksuvidha.com for more information.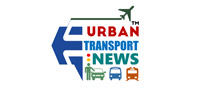 Urban Transport News

Urban Transport News is an exclusive and global information center which provides news, round up, industry insights, research report and business information for the world's urban transport industry with deep focus including metro, railways, high speed rail, logistics & freight, road/water/air transport, new technology, whitepapers, market research and deep analysis reports etc. We publish News, Urban Transport Infrastructure Magazine, E-Newsletter, Business & Product Directory, and deliver other on-line/off-line services for the global transport industry

Please visit www.urbantransportnews.com for more information.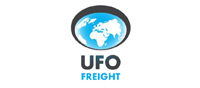 Universal Freight Organisation


Please visit www.ufofreight.com for more information.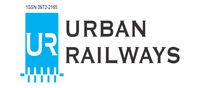 Urban Railways

Urban Railways is a monthly Journal dedicated to the Railway and Urban Development Sector. It captures and analyses the developments related to Urban Mobility, Mass Rapid Transit Systems (MRTS), Indian Railways and Rail Logistics. In its 3rd Year of monthly publication, Urban Railways aims to catalyze the economic activities related to Railways and MRTS in Asia, Africa and UAE. Expanding its reach to the stakeholders in these continents to create new opportunities for all. India has vast opportunities for International Investors, Technology, Product and Solution Providers in Railways and MRTS segments. Urban Railways aims to be the platform for the International Community to exchange ideas and knowledge for the benefit of all.

Please visit www.urbanrailways.com for more information.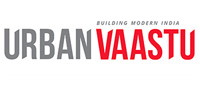 Urban Vaastu

Urban Vaastu is a national lifestyle magazine with the tagline 'Building Modern India'. Aiming to nurture and spread awareness on the need for sustainable living places which are well designed and planned, this magazine is your source of attaining awareness on the various development policies and projects that are being brought by the government as well as the private sectors. Also wishing to revive the ancient culture and heritage of India, Urban Vaastu is a magazine which aims to reach out to the niche readers!

Please visit www.urbanvaastu.com for more information.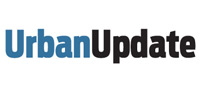 Urbana Update

Urban Update magazine aspires to play a special role - that of a primary, indispensable link among stakeholders connected to urban development, and reinforces the magazine's vision of evangelizing urban infrastructure, governance, culture and sustainability.

Please visit www.urbanupdate.in for more information.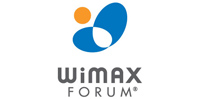 WiMAX Forum

The WiMAX Forum is an industry-led, not-for-profit organization that certifies and promotes the compatibility and interoperability of broadband wireless products based upon IEEE Standard 802.16. The WiMAX Forum's primary goal is to accelerate the adoption, deployment and expansion of WiMAX, AeroMACS, and WiGRID technologies across the globe while facilitating roaming agreements, sharing best practices within our membership and certifying products. WiMAX Forum and WiGRID Certified® products are interoperable and support broadband fixed, nomadic, portable, and mobile services. The WiMAX Forum works closely with service providers and regulators to ensure that WiMAX Forum Certified systems meet customer and government requirements.

Please visit www.wimaxforum.org for more information.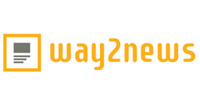 Way2News

Way2News, the tailor-made news application for present-day audiences, is India's first news app which brings you the short news articles in vernacular language. With the millions of people consuming short news in 9 different languages, Way2News is the go-to news destination keeping you informed more with the less content, faster and with ease. By understanding your preferences with advanced AI, it presents you with the most personalized news flips, which you like to read the most.

Please visit www.way2news.co for more information.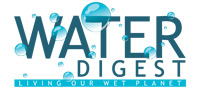 Water Digest

Water Digest is the de facto media outlet for the water industry in India. We publish a recurring magazine and also organise an annual awards function. In addition, we organise various conferences and seminars from time to time on the subject of Water Conservation and Wastewater Management.

Please visit www.thewaterdigest.com for more information.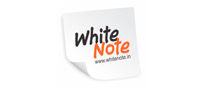 White Note

White Note is an online news publication that provides information, analysis and insights on the latest developments related to the technology and telecom industry. In an endeavour to provide readers balanced and distinctive coverage on different aspects of the ICT industry in India and abroad, White Note covers all the major trending topics. From IoT to Cloud computing, to smart city, its insights and informative content aims at enabling consumers to gather the market pulse related to various ICT verticals.

White Note is here to meet the growing appetite for quality content that aims to educate and inform techies and enthusiasts abut anything and everything on IT and telecom on a daily basis.

Please visit www.whitenote.in for more information.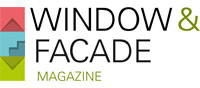 Window & Facade

Window & Facade magazine rolled out from the house of F & F Media and Publications as a bimonthly technical journal, Window & Facade Magazine has become Asia's premier medium for the most sought after in the fenestration and facade market to publish, present and market the ideas, innovations and technology. It goes strong in its aim of bringing the latest and best from around the world at your doorsteps before anyone. And at the same time WFM assures the delivery of your information about your product and service at the tables of the decision makers.
Please visit www.wfm.co.in for more information.
World Construction Today

World Construction Today is an information-centric B2B website covering all the major happenings, news and press releases of the construction industry. This information is read and reviewed by the key decision makers in the construction industry. Our aim is to provide the best marketing and communication services for our clients and to provide the most updated credible information for our subscribers.

Please visit www.worldconstructiontoday.com for more information.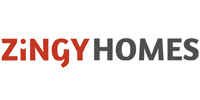 Zingyhomes

ZingyHomes.com is India's largest platform for architecture, design and construction with 10,000+ architect and designer members successfully using the platform and the Zingify app for

Increased outreach & showcasing their portfolios, getting consultation requests, publishing their views, opinions and case studies, networking with peers, finding detailed specs of products & materials, requesting call backs, site visits and quotations for products or materials of interest, recruting talent for jobs & internships, updates on industry events and, streamlining administrative tasks.

Please visit www.zingyhomes.com for more information.